Mistakes to Avoid at Epcot International Flower and Garden Festival 2020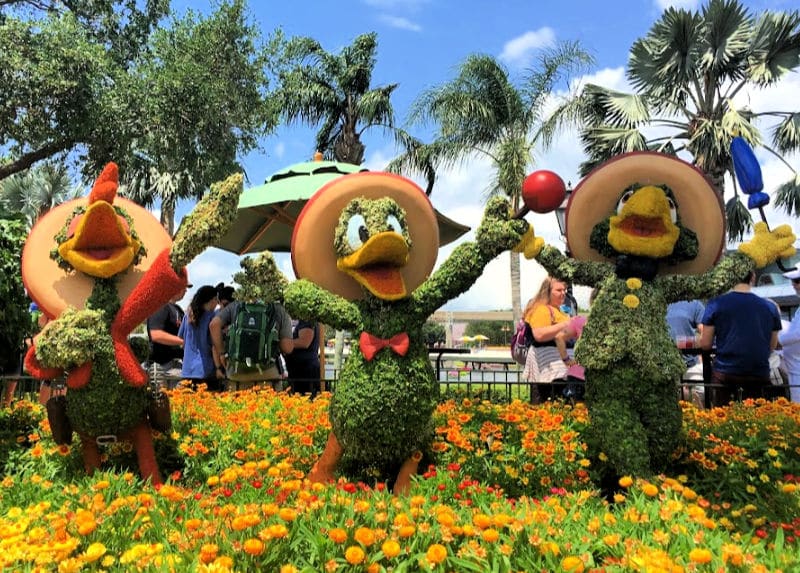 It's EPCOT International Flower and Garden Festival season! See our tips to make the most of your time at this popular spring festival at Walt Disney World.
Raise your hand if you love EPCOT! This park is seriously one of my favorites and one reason is that it's a little different each time we go.
Part of this is the ever-evolving Disney mindset that the parks are never done, but a big reason is due to the different festivals they have throughout the year.
One of my favorite festivals is the EPCOT International Flower and Garden Festival, which takes place over several weeks in the spring every year.
This year, the festival will run from March 4 – June 1, 2020. And yes, that includes St. Patrick's Day!
If you plan to be there that week, check out my tips for St. Patrick's Day at Disney.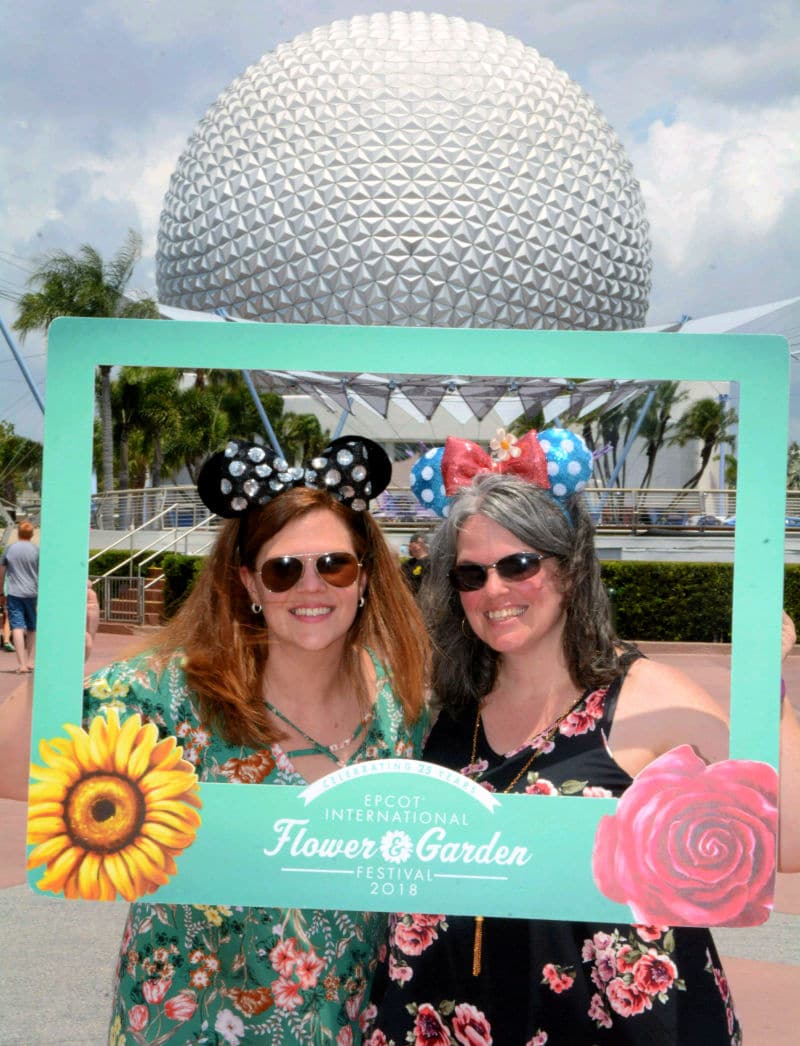 One thing I love about the festivals is how you don't really need to have a plan to have a great time. There are delicious snacks and drinks around every corner, fun photo ops and of course Disney magic.
Disney-bounding is another fun way to enjoy the festival. I thought this floral dress was perfect and that was before I realized I matched the 2018 color scheme!
Check out my tips for what to wear to Disney.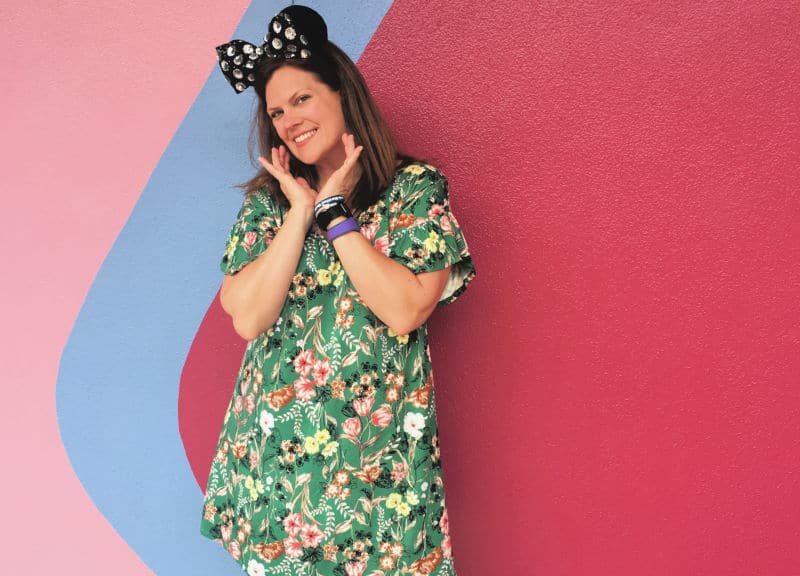 5 Mistakes to Avoid at the EPCOT Flower and Garden Festival 2020
You will have fun rain or shine. That said, I do have a few dos and don'ts to share so you can maximize your day in the park.
Don't Rush from Booth to Booth
It's no secret that the food is one of the biggest draws to an EPCOT Festival. One of the biggest mistakes people make at EPCOT is rushing through the park.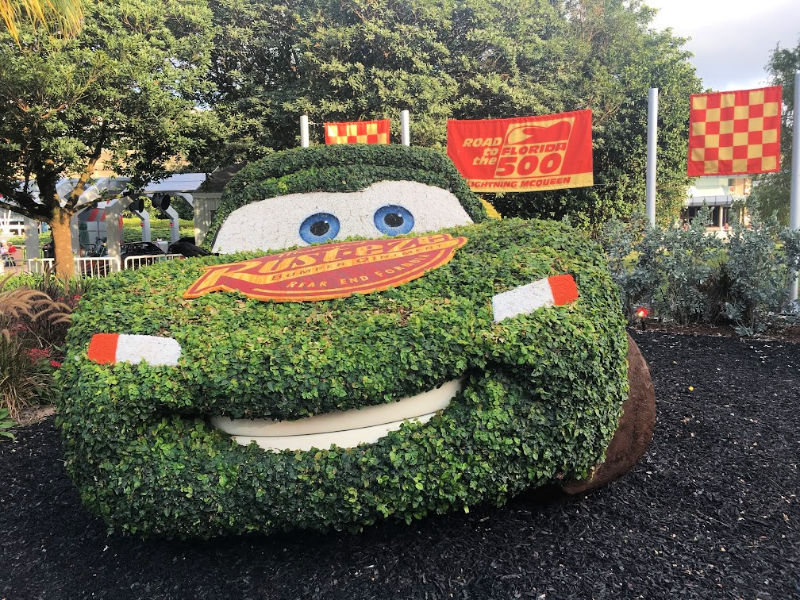 I think one reason is there are fewer attractions to ride and there is a sense of urgency to "finish the loop." But remember, EPCOT is wonderful because it's a wandering park!
If you can spend the whole day there slowly meandering through, stopping to eat your food rather than walking with it and enjoying the sights and sounds, you will be much better off.
Don't Make Dining Reservations
It's true that EPCOT has some of the most delicious restaurants on property. But unless you plan to be in the park on multiple days, my recommendation is to skip the dining reservations and enjoy the many options from the outdoor kitchens.
And if you are on the Disney Dining Plan, you can even use your snack credits for many of the festival foods so save that table service dining for another day!
Don't Eat Alone
Yes, I realize this is my 3rd food-based tip. It's that important!
There are nearly 20 festival booths this year and they are all full of delicious offerings to try. So grab a buddy or two and get a little bit of everything to share!
Fewer bites = more flavors. Plan ahead with a Festival Passport or get the WDW F&W app (for iPhone) to plan before you go.
Check out the 2020 Flower & Garden Festival menus here.
Know Your Construction Zones
You may know that there is a LOT of improvement happening in EPCOT this year. Knowing is one thing, but experiencing it is quite another.
If you do have a plan. and need to be somewhere at a specific time, don't rely on past experience to get you there. Especially in and around Future World, paths are being detoured as buildings come down and go up.
This is a nice resource for 2020 EPCOT construction updates.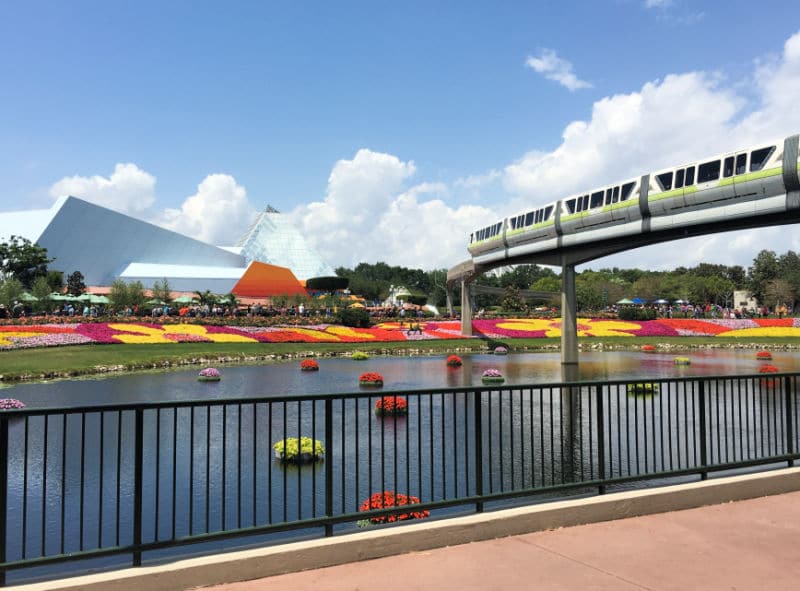 Allow a little extra time if needed to get through this area.
A Note about International Gateway: Remember that even if you plan to arrive at EPCOT's so-called back door, you'll still want to allow some extra time. This entrance may take a little longer to get through now that the Skyliner Guests will be entering here.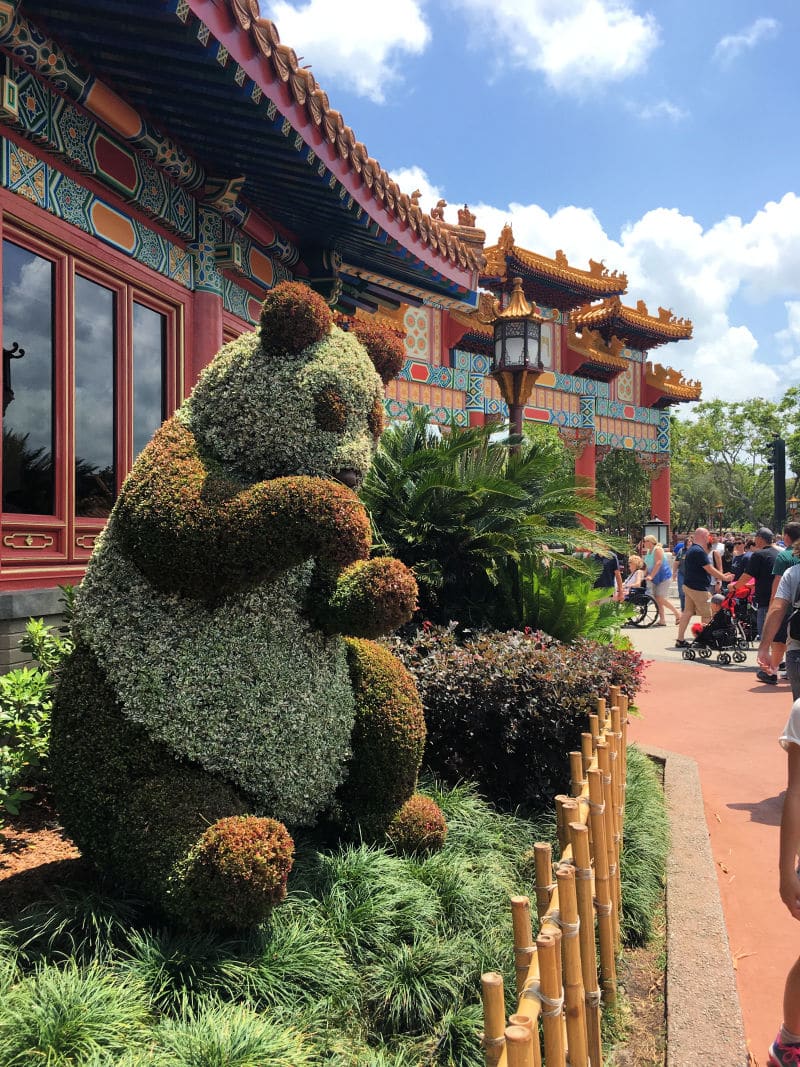 Don't skip the Garden Rocks 2020 Performers
This year, there are some familiar favorites and some brand new performers. Check out your dates below to see who is performing during your visit.
Even if you don't grab a seat for the concert, it's always fun to linger around and bop to the music!
March
4-5: Peabo Bryson – NEW!
6-9: The Orchestra starring former members of ELO
10-12: The Guess Who
13-16: Simple Plan
17-19: STARSHIP featuring Mickey Thomas
20-23: Mark Wills – NEW!
24-26: The Spinners
27-28: Sister Hazel
29-30: The Pointer Sisters
April
(March) 31- April 2: Steve Augeri – Former Lead Vocalist of Journey
3-4: Blood, Sweat & Tears
5-6: Expose'
7-9: Berlin
10-11: A Flock of Seagulls
12-13: Atlantic Starr – NEW!
14-16: Tony Orlando
17-18: High Valley – NEW!
19-20: Rick Springfield
21-23: Christopher Cross
24-27: Plain White T's
28-30: Don Felder – Formerly of The Eagles
May
1-2: Don McLean – NEW!
3-4: Casting Crowns – NEW!
5-7: Ambrosia with Peter Beckett
8-9: Thelma Houston – NEW!
10-11: The Allman Betts Band – NEW!
12-14: Air Supply
15-18: Herman's Hermits starring Peter Noone
19-21: Mike DelGuidice & Big Shot – NEW!
22-23: Claudia Leitte – NEW!
24-25: Daughtry – NEW!
26-28: Marshall Tucker Band
29-30: Crowder – NEW!
31- June 1: Survivor
Will you be at the Flower & Garden festival this year? What are you favorite tips to share?