Where to Find the Best Breakfast at Magic Kingdom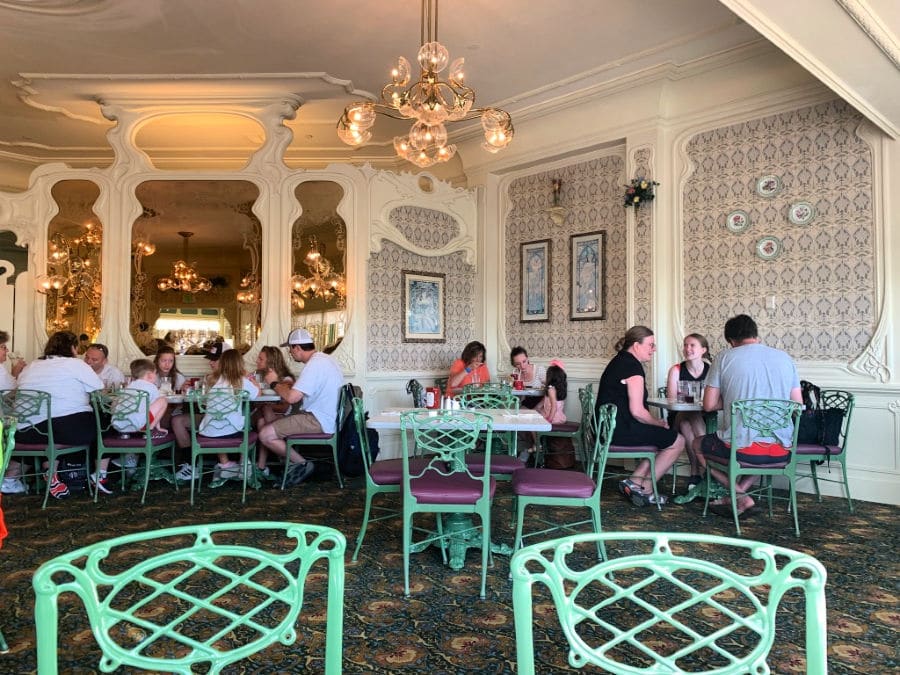 Finding the best breakfast at Magic Kingdom may seem like finding a needle in a haystack with so many delicious options. Lucky for you, eating breakfast is one of my favorite things to do at Walt Disney World so I did the work for you!
Whether you are taking a leisurely stroll down Main Street, U.S.A, or rushing to get in line for Seven Dwarfs Mine Train, at some point, you will find yourself looking for breakfast at Magic Kingdom.
Yes, you can eat a cereal bar in your hotel room or make pancakes at your Fort Wilderness campsite. We do this a lot.
But there is something to be said for a hearty breakfast and if you love dining at Disney as much as I do, you may want to make space in your belly (and your budget) for a delicious meal in the park at least once.
UPDATE FOR 2021: BREAKFAST AT THE PLAZA IS CURRENTLY UNAVAILABLE DUE TO SHORTENED HOURS. WE WILL UPDATE IF/WHEN THEY RETURN!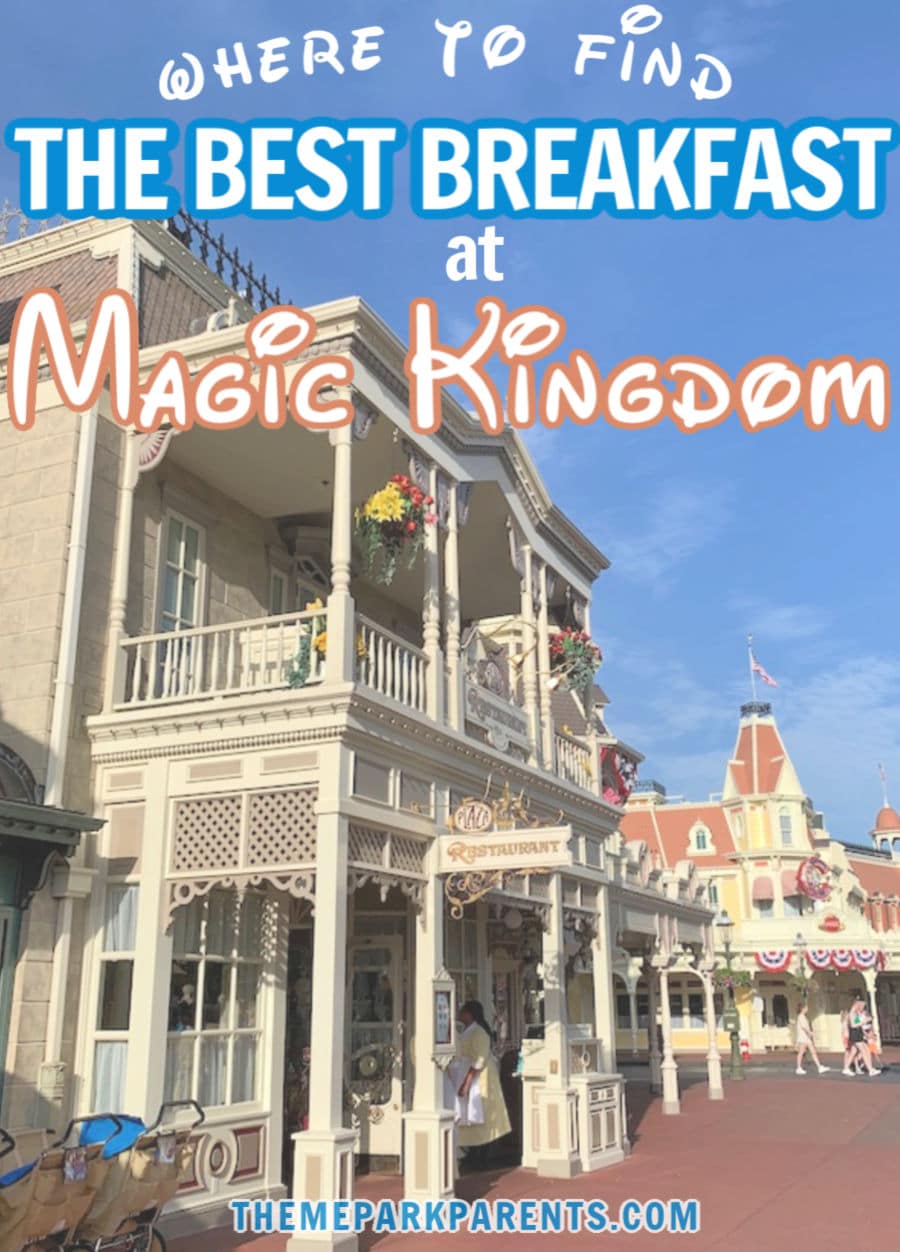 A quick stop in to Main Street Bakery for Starbucks or Sleepy Hollow for an egg and cheese waffle is sure to get the job done on the fly, but if you're looking for a memorable sit-down breakfast, look no further than The Plaza Restaurant on Main Street, U.S.A.
I've thought for years that this is one of the most underrated restaurants in the parks and the same is true for their breakfast offerings.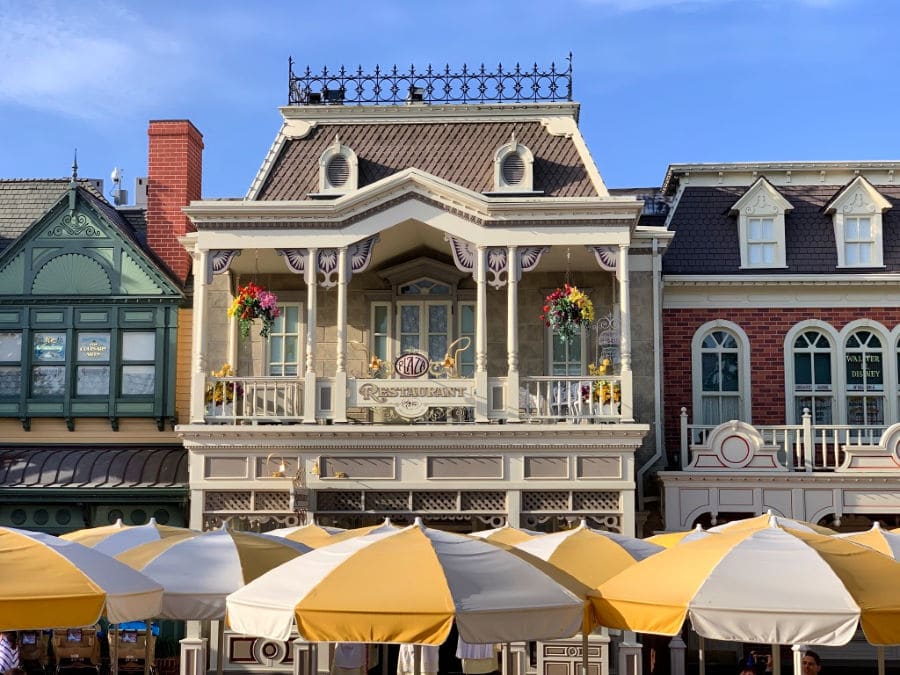 Where to Find the Best Breakfast at Magic Kingdom
The Plaza serves breakfast from 7:45am-10:30am daily and reservations are recommended. This means you can open the park and even catch your favorite attractions before grabbing a bite if you want to have the best of both worlds.
And yes, you should be opening the park wherever you are. This is my #1 tip for visiting Walt Disney World. Mornings are the best!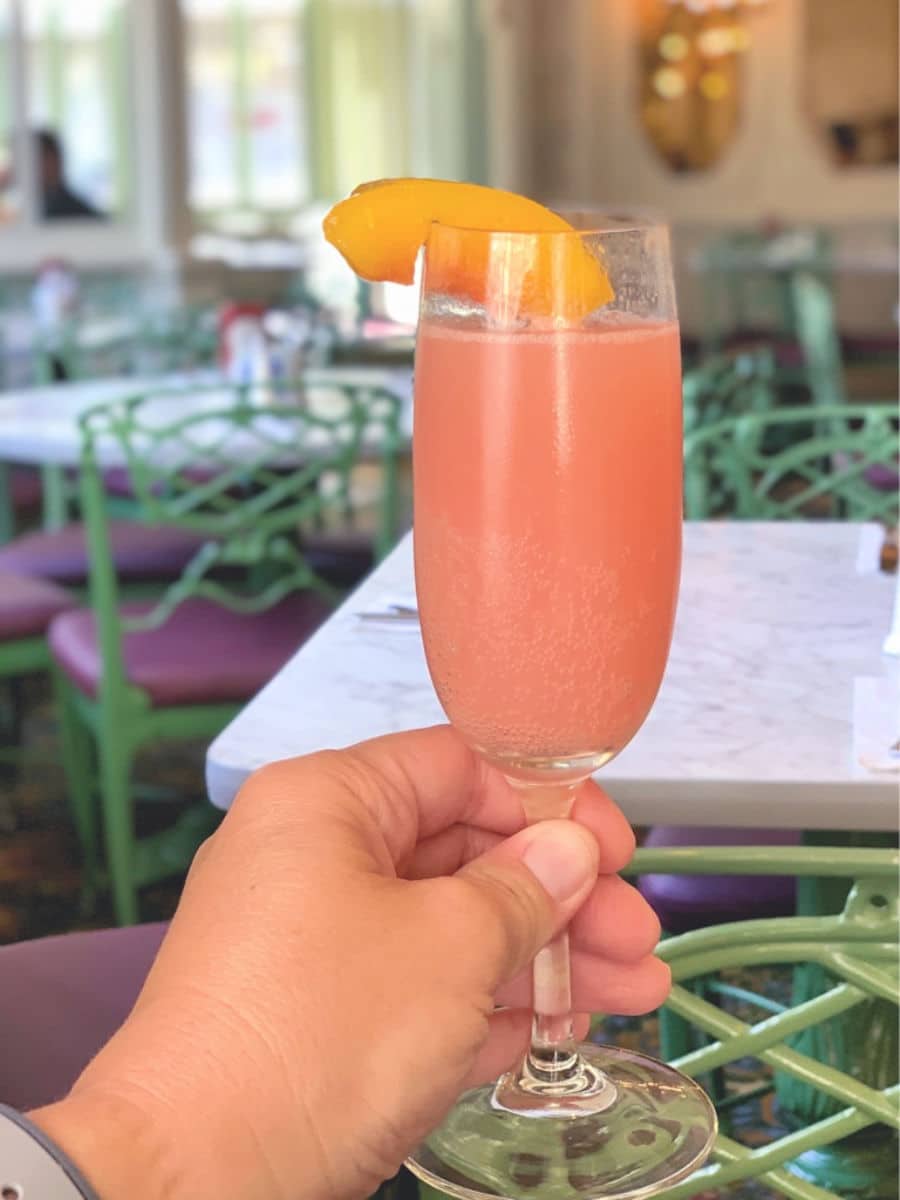 You can order all the typical coffees, teas and juices for breakfast and even soda. But since few restaurants in Magic Kingdom offer alcohol, I took the opportunity to enjoy a delicious peach bellini.
It's vacation right?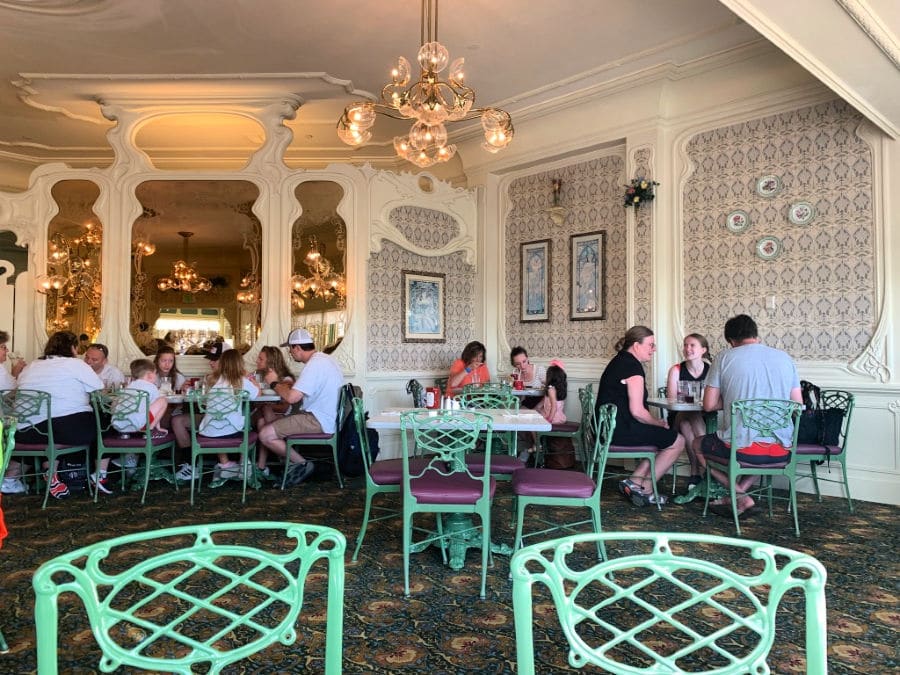 The atmosphere inside The Plaza is so Disney to me. I have so many memories in this place and the light in the morning brightens everything up.
And if you are lucky enough to be near a window, you can even catch a glimpse of Cinderella Castle peeking over the outdoor umbrellas.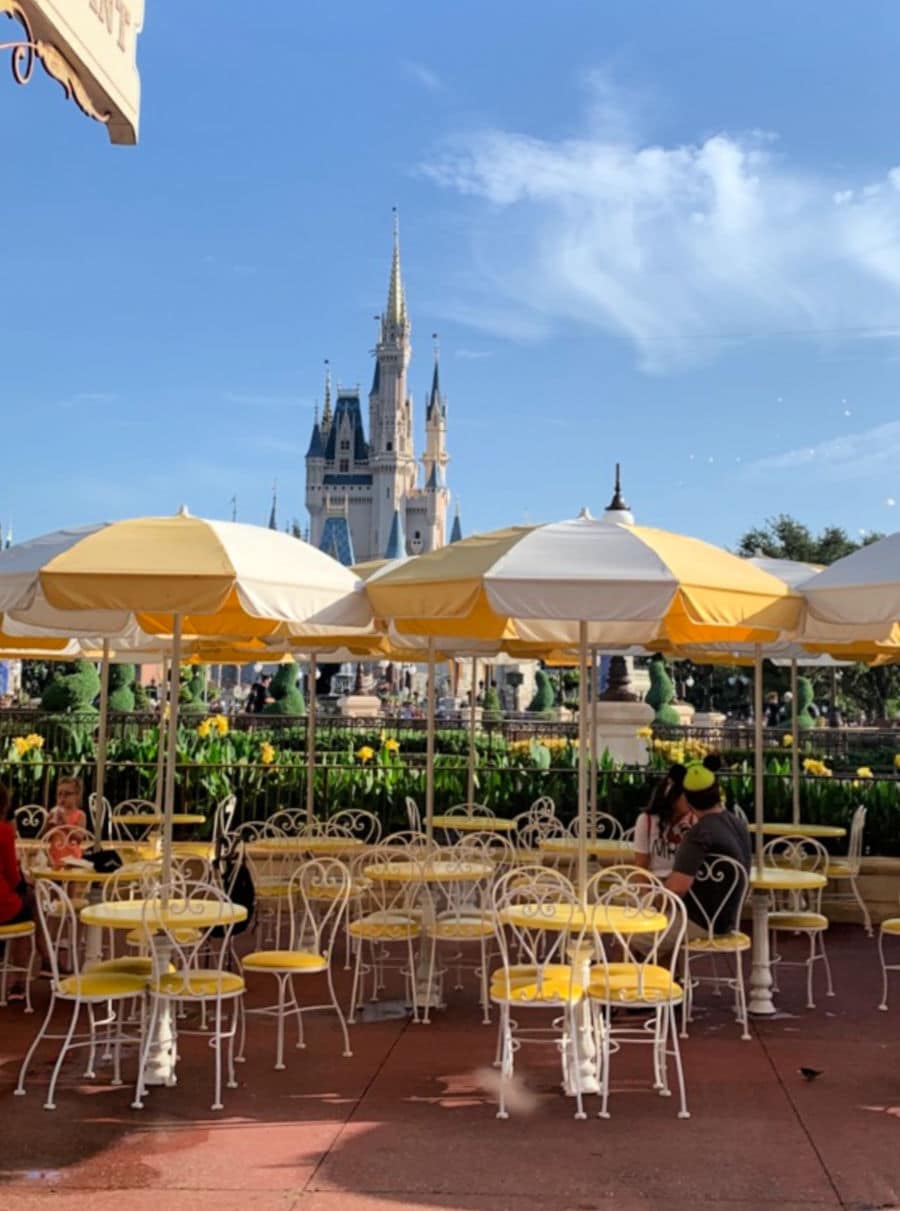 On the menu at The Plaza Restaurant, you will find family favorites like eggs and bacon and Mickey waffles that are sure to please even the pickiest eaters.
My personal favorite is the Lobster Fried Green Tomato Eggs Benedict and oh my goodness is it tasty!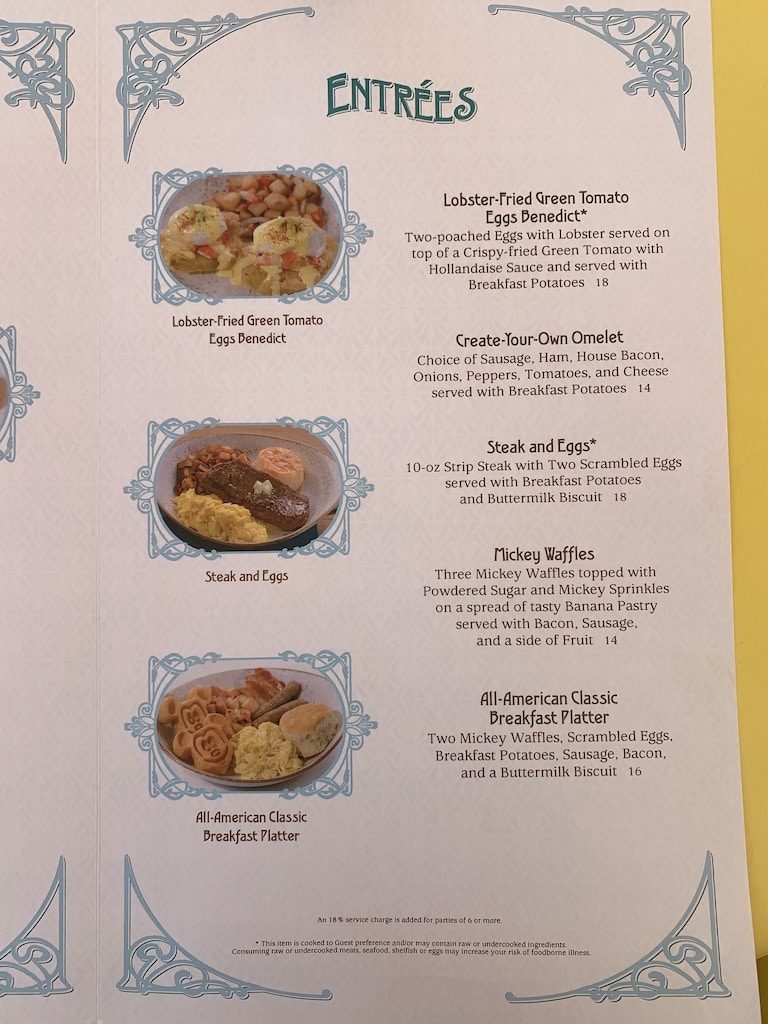 This dish is big enough to split but I bet you will want it all to yourself. It is so good and will definitely keep you full for many hours of fun in the parks.
TIP: Open the park and schedule your breakfast in the 10 o'clock hour. Then you won't need to eat another meal until dinner time, which saves time and money.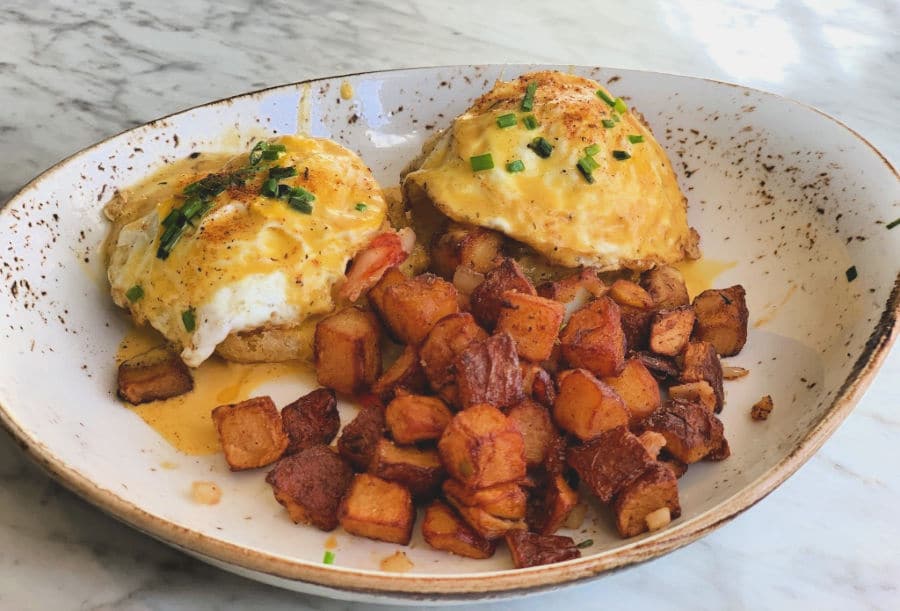 We think you will love The Plaza for breakfast as much as we do. Have you tried it yet? Let us know your favorite!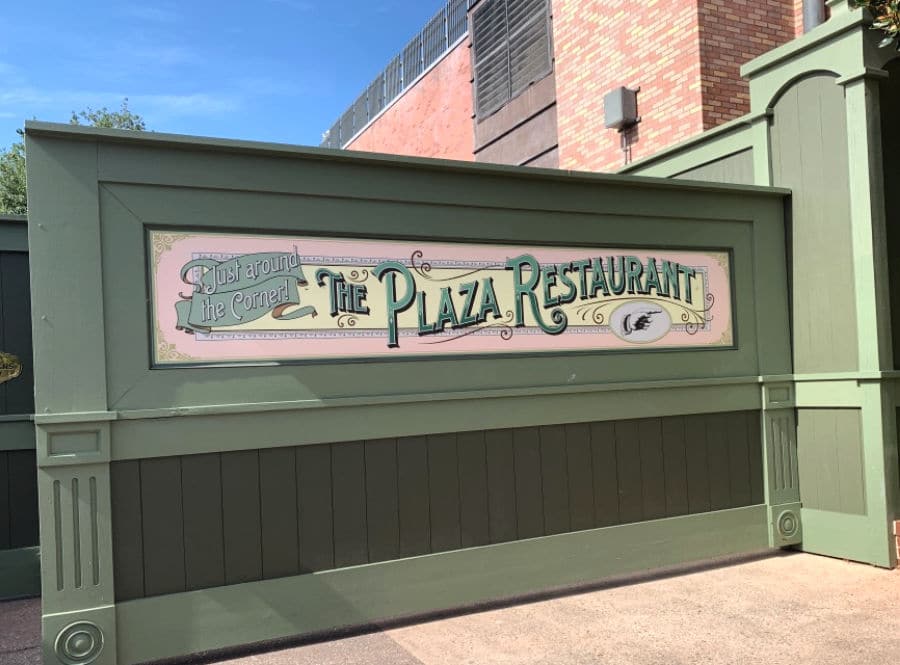 Want more breakfast? Check out my California Grill Brunch review and see what we thought of (the currently paused) Early Morning Magic at Toy Story Land.