Astro Orbiter: A Walt Disney World forgotten favorite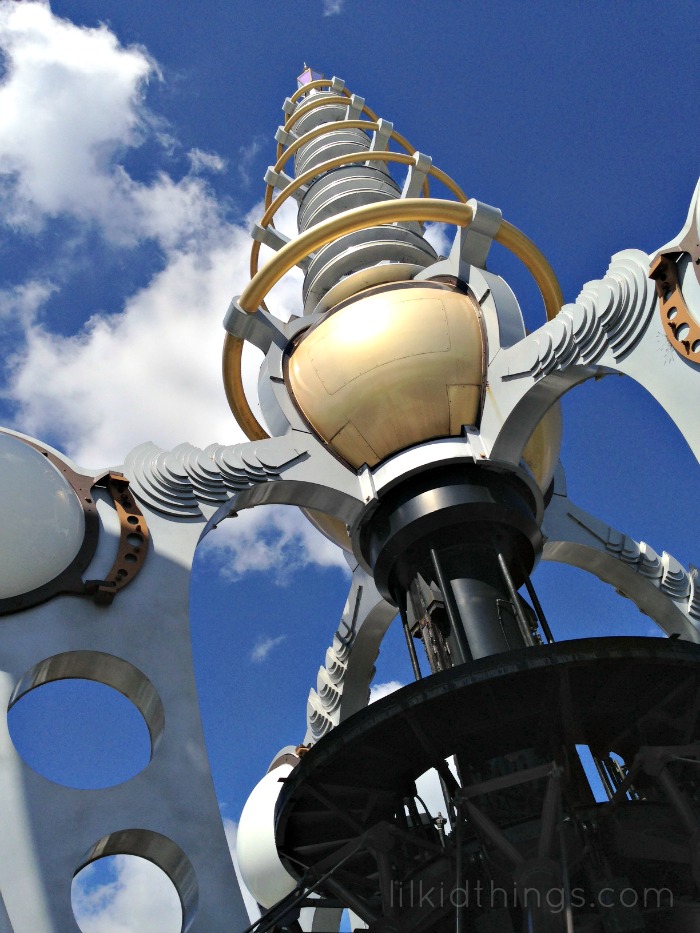 Do you love Tomorrowland's Astro Orbiter at Walt Disney World? See why it's one of our favorite rides at Magic Kingdom.
Astro Orbiter at Walt Disney World is a hidden gem. Yes, the ride has been there for decades, but when I say it's hidden, I mean it!
If you aren't familiar with Astro Orbiter, head into Tomorrowland on your next visit and look up. If you want to grab breakfast on your way there, I have the perfect spot for you. Check out my favorite Magic Kingdom breakfast and blast off!
This attraction is located on top of a building! In fact, you have to take an elevator just to get in line and I don't know if it's my tree-climbing roots talking, but I love how high up it is.
Post updated from 2013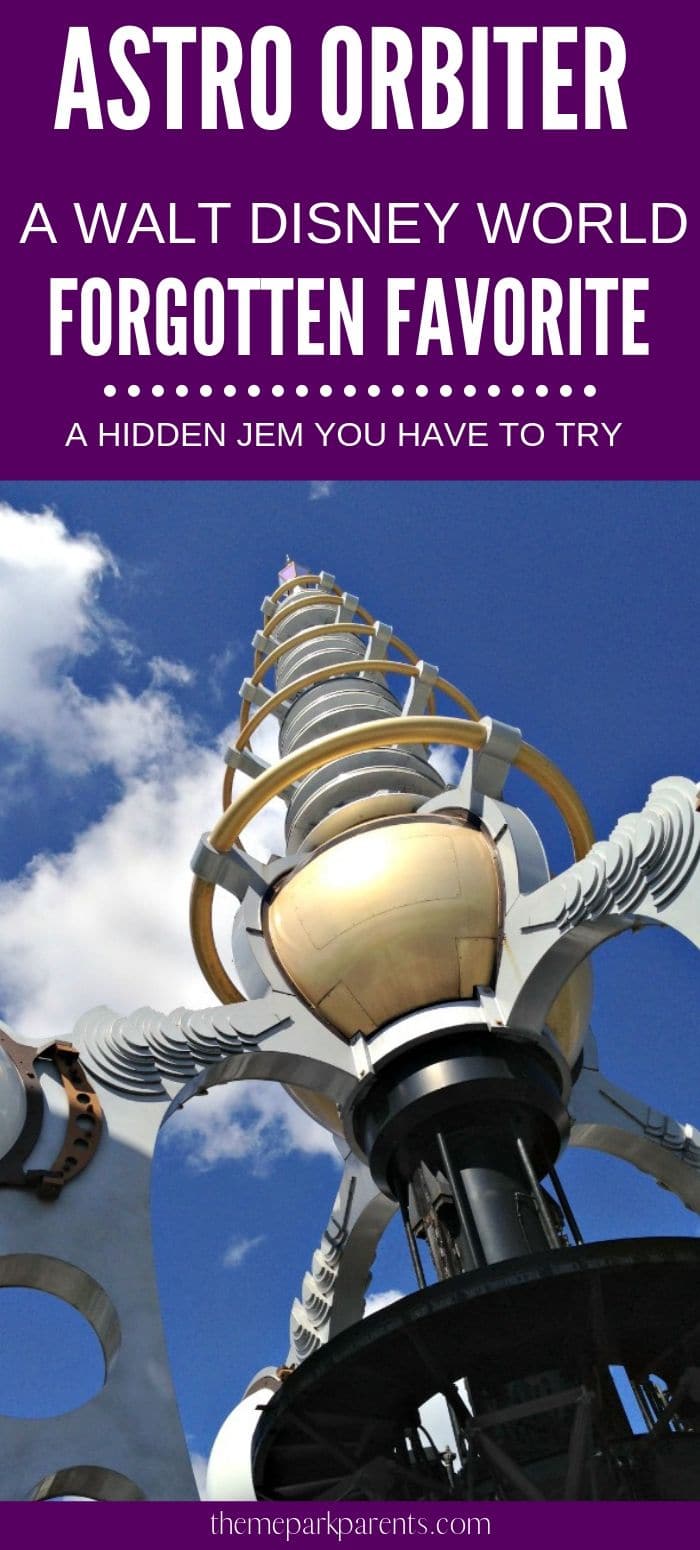 About Astro Orbiter
The Astro Orbiter attraction, formerly named Star Jets, has been in Magic Kingdom in some way for more than 40 years. It was there when I was a child and refurbished when I was a teen.
Now that I'm an adult I can't imagine a Magic Kingdom without Astro Orbiter circling above the PeopleMover. Even if we don't ride it on every visit, my family loves it too and it's one of my favorite views in Tomorrowland. It also provides some of my favorite views of the whole park.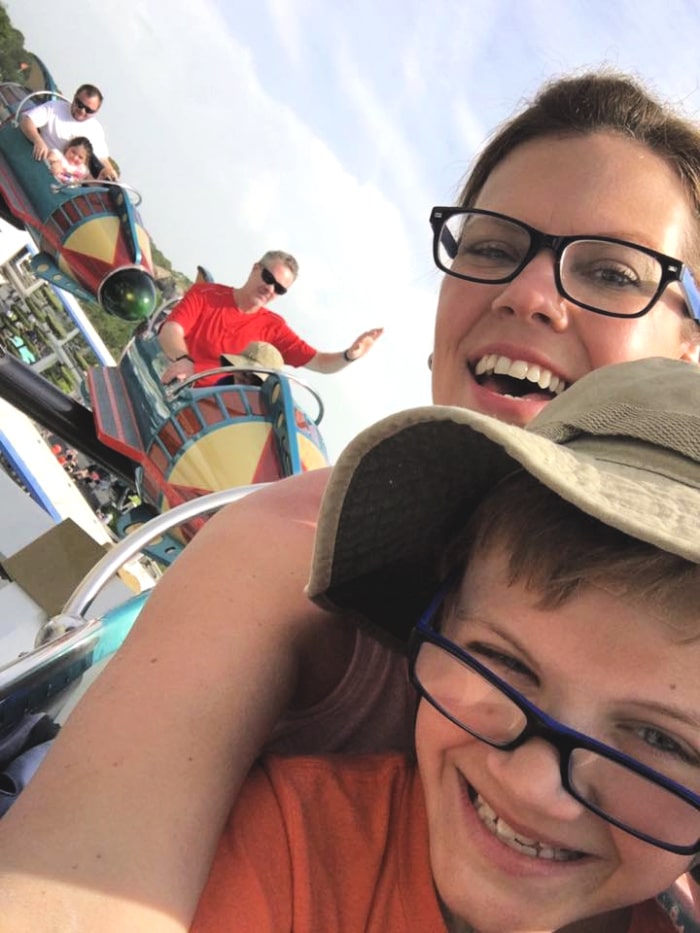 Why I love Astro Orbiter
Astro Orbiter is what I used to describe as "Dumbo on top of a building". I remember loving this attraction as a kid but hadn't rode it in years. Like Dumbo, the ride goes in circles and also moves up and down.
That said, my memory was a bit too kind and since I hadn't made it onto this ride in more than a decade, I would now like to change my description to "Dumbo on fire on top of a building".
Astro Orbiter is much faster than it looks and the centrifugal force is definitely going to pull you up up and away. It's the best!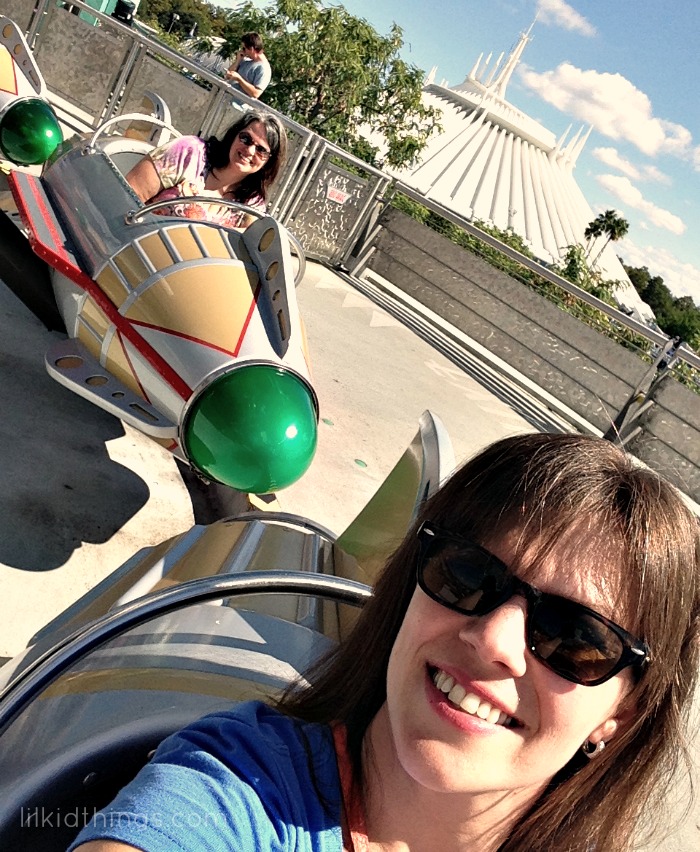 My sister, Amy had somehow never ridden it so on our visit, I talked her into hopping in. She was a little nervous because of the height and the fact that the building bounced a bit when the ride was moving. But as we watched it gently glide around and around, we relaxed because it seemed to fit into our little comfort zones.
Oops! Sorry Amy.
The higher we went, the more sideways our rocket was. They started going faster and faster and I could hear my sister laughing hysterically behind me. We had a blast….off. (not sorry)
My memories didn't do this ride justice. This attraction is definitely an adventure you don't want to miss!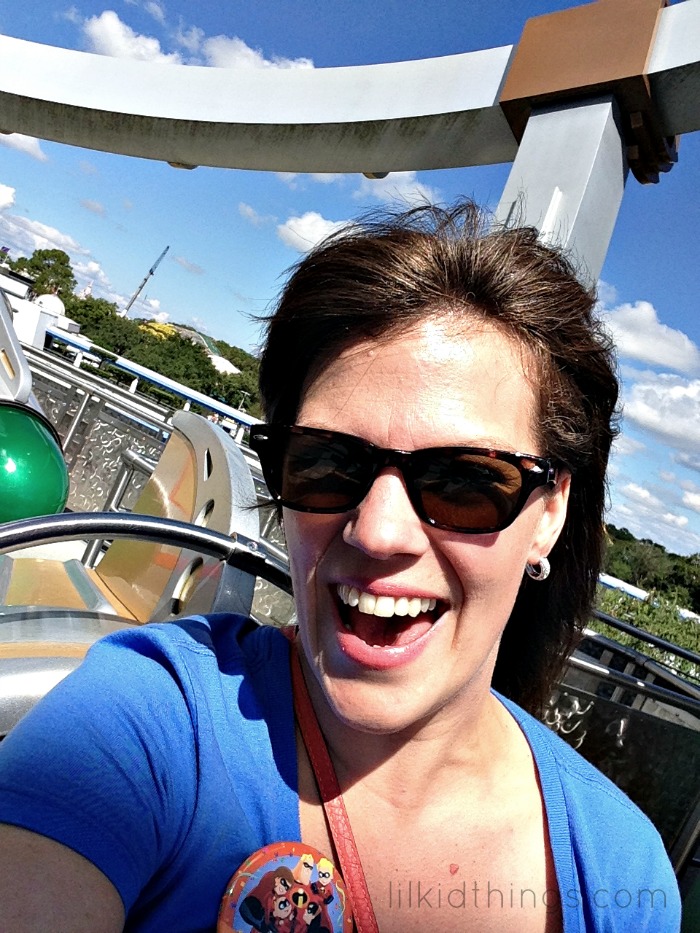 Photo Ops from Astro Orbiter
I love taking photos of the park from this perspective so I got all buckled in and started snapping furiously from the start. These photos are a bit blurry because I hadn't yet mastered the art of sideways photography while in a rocket, but I'm pretty happy with them!
If you have a few extra minutes and there isn't a bad wait, you can also snap a few from the platform before or after your ride.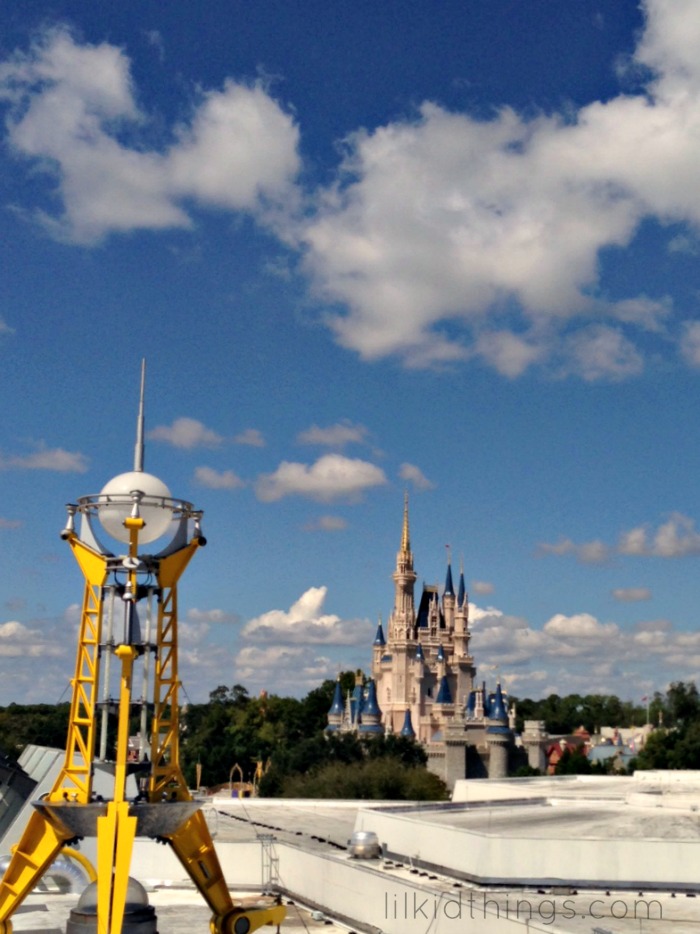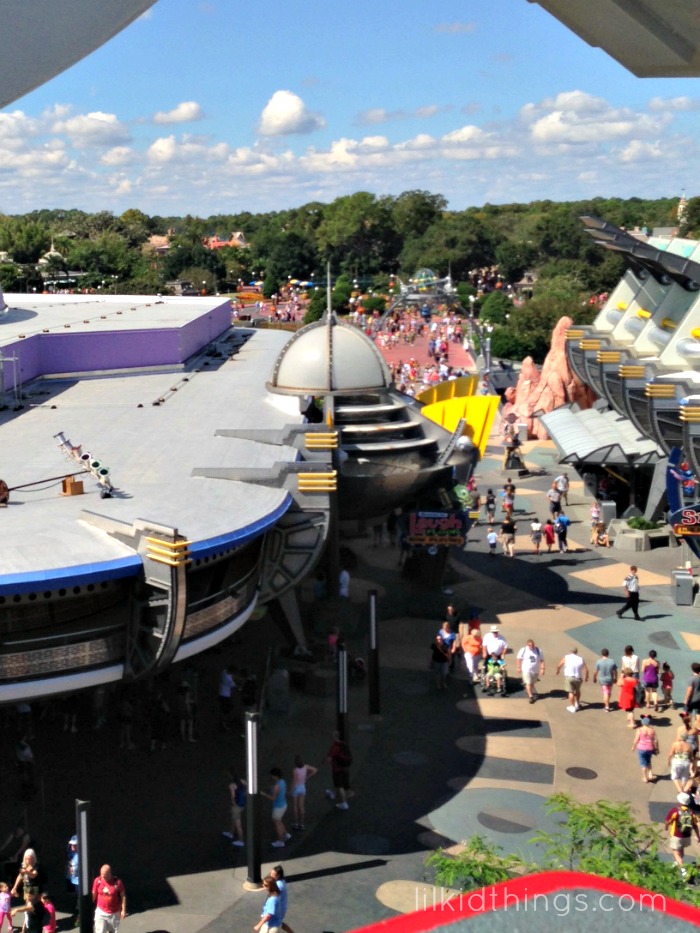 Astro Orbiter does not use the FastPass+ system and the wait is usually a minimum of 20 minutes because passengers must ride elevators up to the launch pad. I'd say it's worth the wait.
Once we were flying through the air, I remembered why Astro Orbiter was always a favorite growing up. I am so glad we made time for it!