Time out at Disneyland for Mom and Dad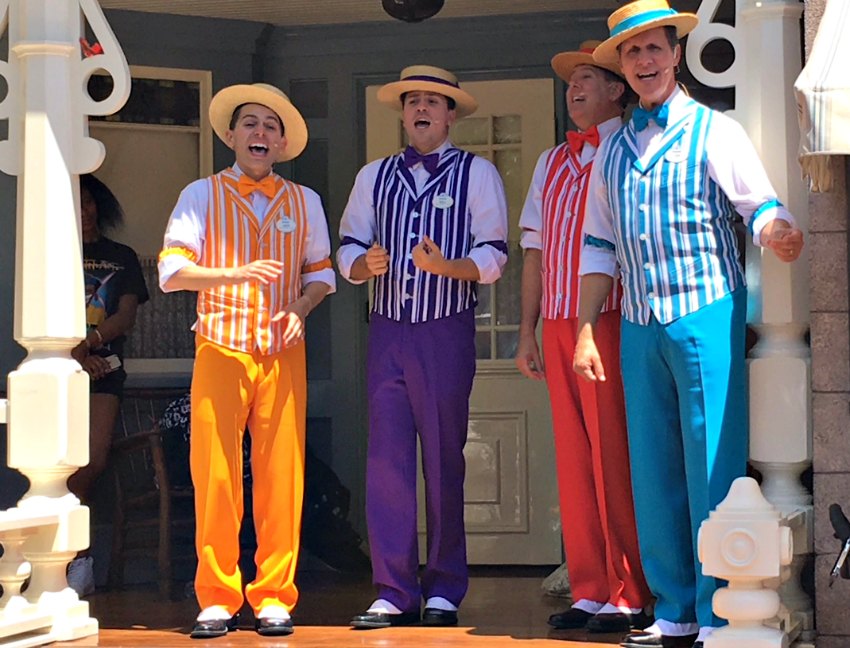 I love seeing Disney Parks through the eyes of my children. But I also truly enjoy spending time there myself as an adult. This year, I've taken several trips to Disney Parks on my own, but none were more special than the Disney Social Media Moms Celebration at the Disneyland Resort.
My husband and I decided to take this trip together and let the boys stay back and spend some time with their grandparents. We had already planned a family vacation in the fall to Walt Disney World. So when I was invited to this years celebration, it made sense to go it alone. And boy did we need it!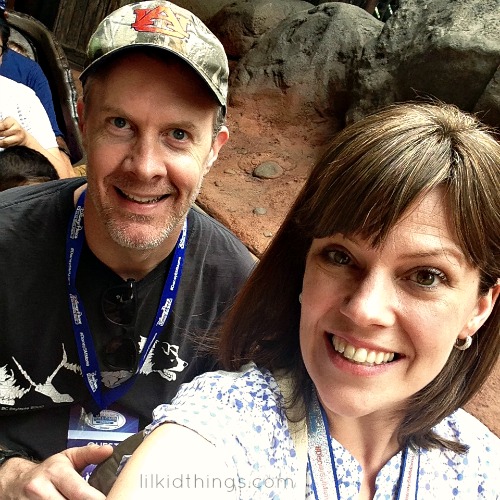 Having a weekend away as a couple was exactly what the Doctor ordered. It could have been anywhere and we would have enjoyed ourselves, but going to Disneyland together was a treat we never could have pulled off on our own. Neither of us had been to Disneyland before so we were really excited. Disney knows how to throw a party!
Our trip was magical from the start. Our flights were on time, our taxi from the airport was wonderfully pleasant and we were upgraded to a premium view room at check-in. We were able to walk to the parks, spend time together in the evening without having to worry about early bedtimes and go on the thrill rides over and over again (and together)! We truly had a blast.
On our first day, we went straight to Disneyland and walked down Walt's Main Street for the very first time. We sang "It's a Small World" with Richard Sherman and got completely soaked on Splash Mountain, laughing all the way. If you aren't familiar with the West coast park, check out my top 5 Disneyland tips for Walt Disney World Regulars.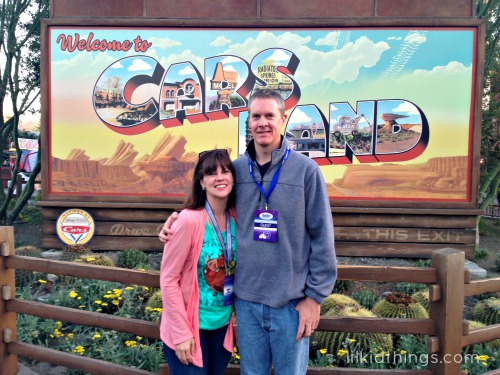 Possibly one of the most special times though, was the day we spent mostly apart. Our conference day was Friday and while I was enjoying some amazing speakers, Jerry was off to the parks all alone. This is something I have done a couple times myself and it's so much fun to just take it all in as it comes. As I was sitting in a ballroom listening to Kathy Mangum describe the making of Cars Land, Jerry was texting me about how cool Radiator Springs Racers is. When I texted him to see what he was up to, Jerry responded that he was getting ready to ride California Screamin' for the first time!
Jerry's 1st time on California Screamin'
I wish you could have seen the smile on my face at that table. Years ago, when we went to Disney World for the first time together, Jerry told me that he wasn't really a "thrill ride" kind of guy. He didn't want to do the "mountains" because they just weren't his thing. I still rode them alone while he sat with the kids and everyone was happy. I never expected to hear that he was out on his own riding one of the fastest rides at Disney Parks!
This is the Disney magic. The inspiration I was gleaning from the amazing speakers we heard all day was manifest in my husband who was having the time of his life in the parks. By the end of that day we couldn't wait to see each other and experience it all again together.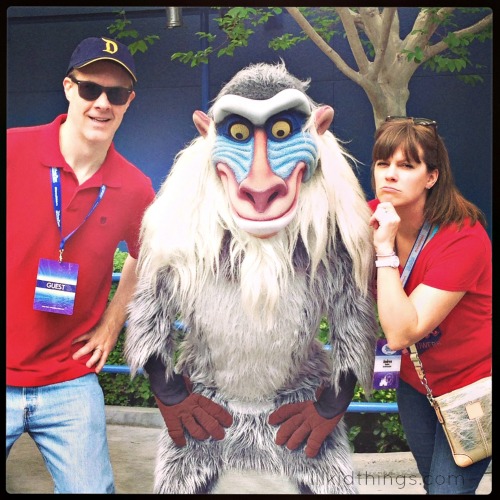 When I took Jerry to Walt Disney World in 2010, it was the first time he had ever been to a Disney Park. This time, as I set foot into Disney's California Adventure for the first time, Jerry was in the lead. He rode California Screamin' 6 times that weekend among other fun and memorable rides. As we were eating breakfast on our last day, he said, "I'm a Disney guy now. You've converted me." And while I would love to take credit for that, I have to say he converted himself by really embracing the Disney difference.
When you "do" Disney and really let loose, it's easy to fall in love; with the parks, with the experience, and with each other all over again. I always enjoy Disney, but my excitement level for our family trip in October after having such a wonderful time at the conference is through the roof!
Thank you, Disney Social Media Moms Celebration. Once again, we were completely honored to experience the magic!
I paid a conference fee to attend the Disney Social Media Moms Celebration at a deeply discounted rate. As a part of this conference, we were provided with complimentary items, special discounts and other benefits such as food and entertainment so that we could experience the magic of the Disneyland Resort. I was not asked to blog about my experience. All thoughts in this post are my own.