Our first Jedi Training Academy experience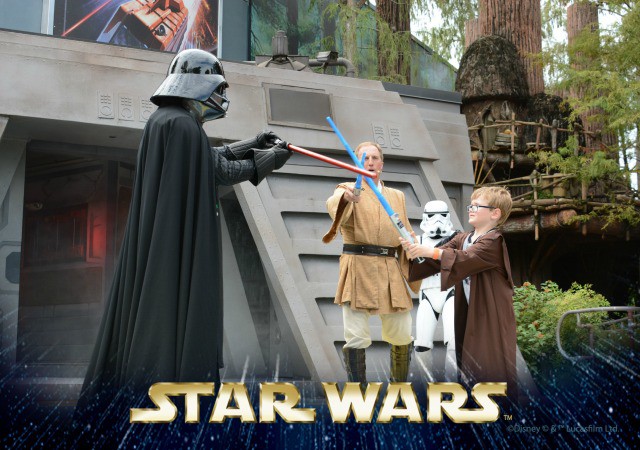 When we told Oscar we were going to Walt Disney World a few weeks ago, he had one wish and one wish only; to attend Jedi Training Academy and fight Darth Vader! Sure, he wanted to do the rides and meet characters and watch fireworks, but above all else, he wanted to fight Darth Vader.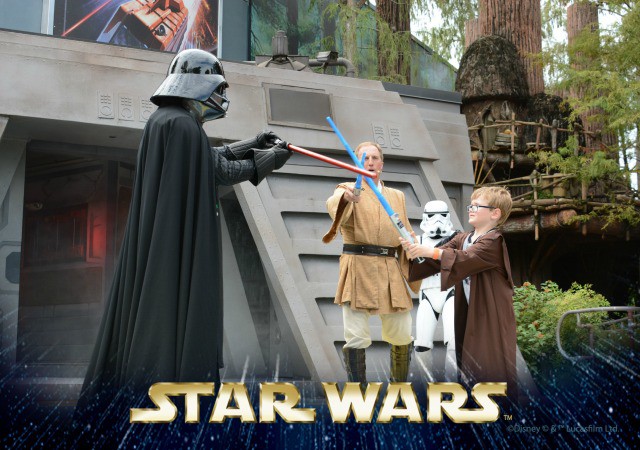 This is the first year he has been old enough to participate in Jedi Training Academy and I had heard stories about getting there too late and not getting one of the coveted spots. After reading a few blog posts, I knew we needed to be in the park right at opening to maximize our chances of getting on the list. I was so nervous we wouldn't get him in, but this picture was worth every bit of anxiety.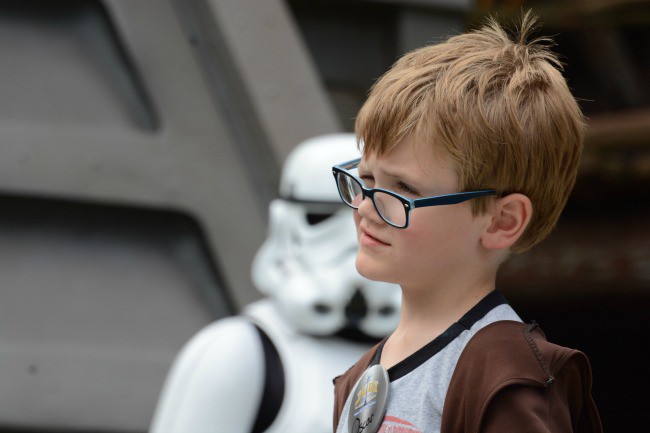 One of our other plans was to enjoy a character breakfast at Hollywood & Vine with some of our favorite Disney Junior characters (Jake, Handy Manny, Sophia and Doc McStuffins to be exact) so I decided to combine these two tasks for some big fun for both boys! We scored an 8:20am breakfast reservation on a day when the park opened at 9am. This put us just steps away from the Jedi Training Academy sign-up area.
At about 8:50, Oscar and I wandered outside where a small group of like-minded people had already started to gather. Just a few minutes later we heard the park opening music and the cast member said, "Ok! Park's open, you can go!"
We walked around the corner and into the Jedi Training Academy sign-up area and we were first in line! Oscar was so excited to answer the questions and make sure he qualified for training. I loved that they spoke directly to him and really included him from the beginning.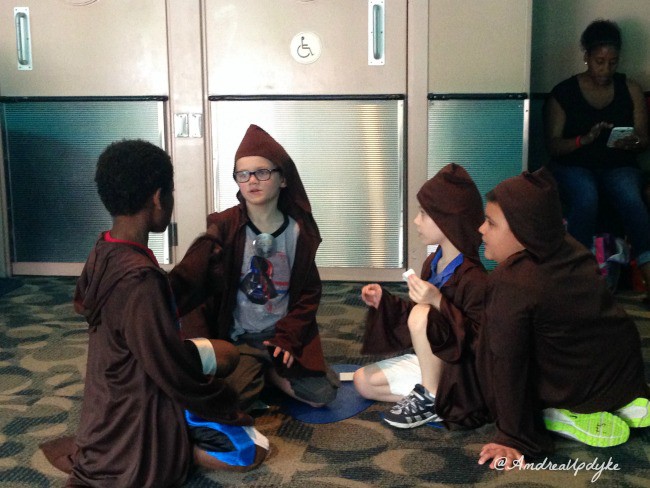 When it was time to return for training, Oscar immediately clicked with the kids sitting near him and they had a great time talking shop while they got their robes and instructions. It's worth noting that our return time was 10:30am and all the spots for the day were already filled. I felt bad for the families who were turned away as we sat there. If Jedi Training Academy is one of your must-dos, make it a priority and get there early!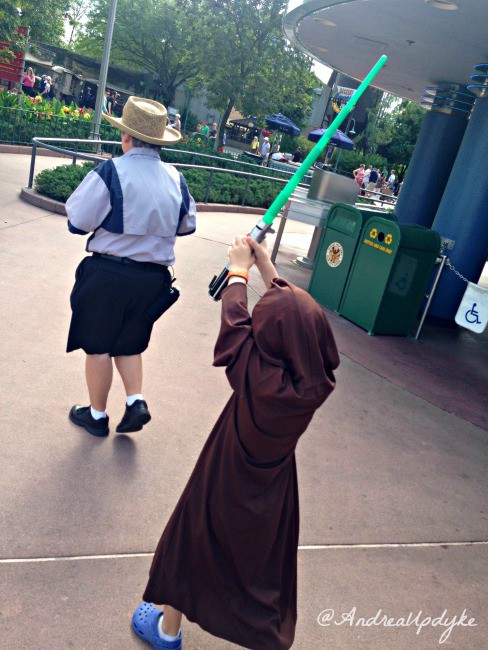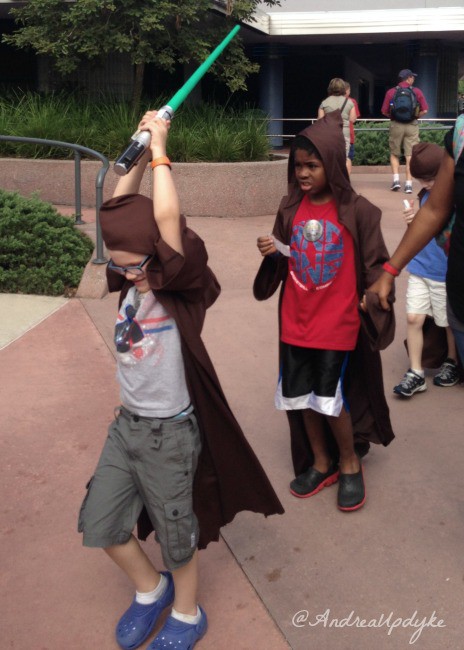 Oscar got to be the line leader and held his lightsaber high on the walk to the stage. Jerry and I positioned ourselves in the sea of admiring parents and onlookers to make sure we had no less than 3ooo photos and a full video of Oscar's 2 minutes of fame. This is what parenting is all about folks and we wear it proudly.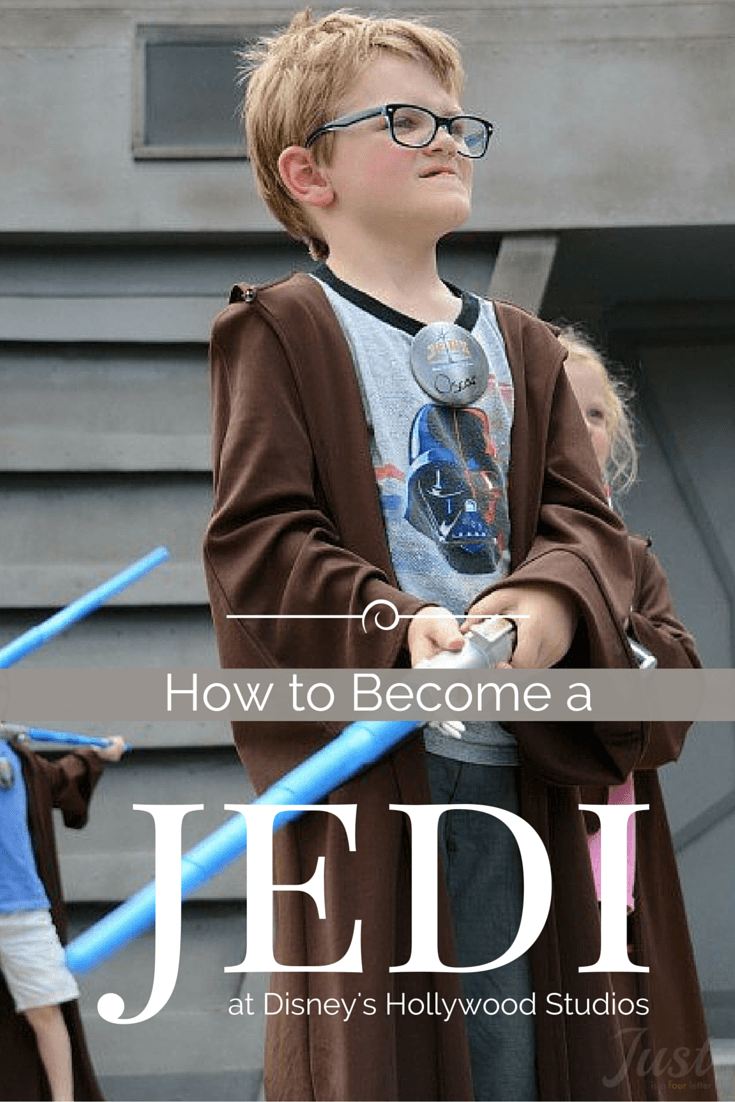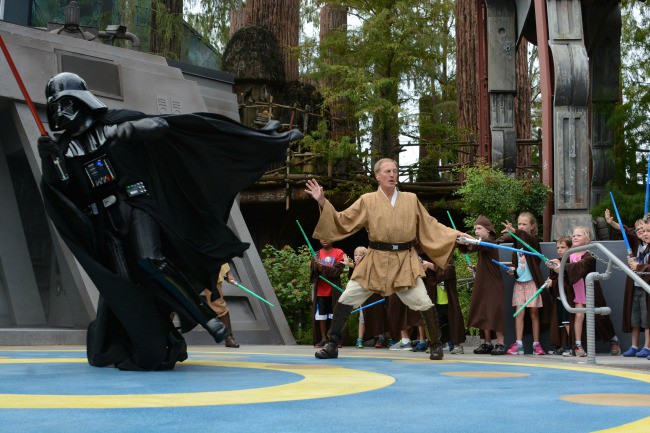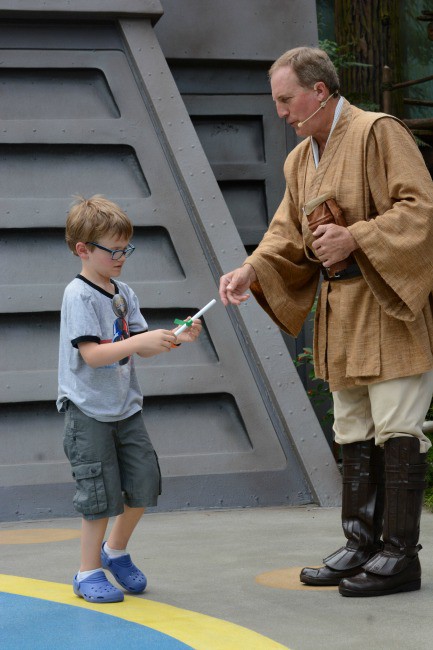 Honestly, the show is so much fun for everyone. From start to finish, watching the little ones fight the dark side is cute, funny and just downright awesome. The script is great and the actors are fantastic. We'll definitely be doing this again!
PS. You thought I was kidding about full video didn't you? Fear not! Jerry got the whole show for your viewing pleasure. For those short on time, Oscar's big moment starts at 10:15. Enjoy!
Have your kids experienced Jedi Training Academy?
*Photos via Memory Maker unless otherwise noted