California Grill Brunch at the Top Review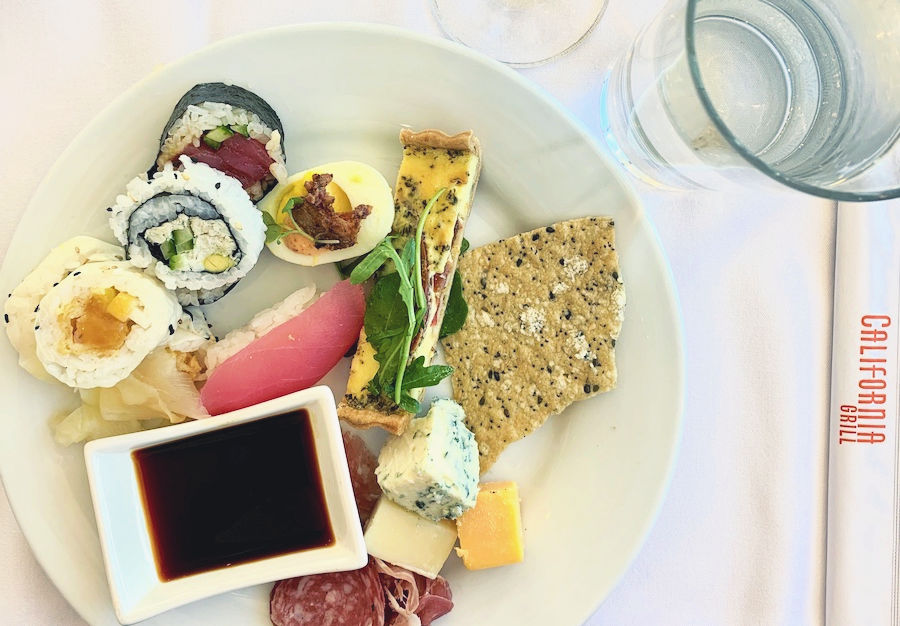 Brunch at the California Grill is a premier experience at Walt Disney World. But is it worth the price? See what I thought of this signature meal in my California Grill brunch review.
NOTE: This offering has been temporarily suspended due to Covid. You can bet we are watching for an opening date and we will let you know!
If a leisurely brunch with an incredible view of Magic Kingdom park, delicious food and bottomless mimosas sounds like your idea of a good time, then look no further than the California Grill Brunch at the Top event in Disney's Contemporary Resort.
I'm a huge fan of California Grill and an even bigger fan of brunch so putting them together is a match made in heaven. But it's a pretty pricey match so I want to make sure you know what you're getting into.
See what I thought on my recent visit.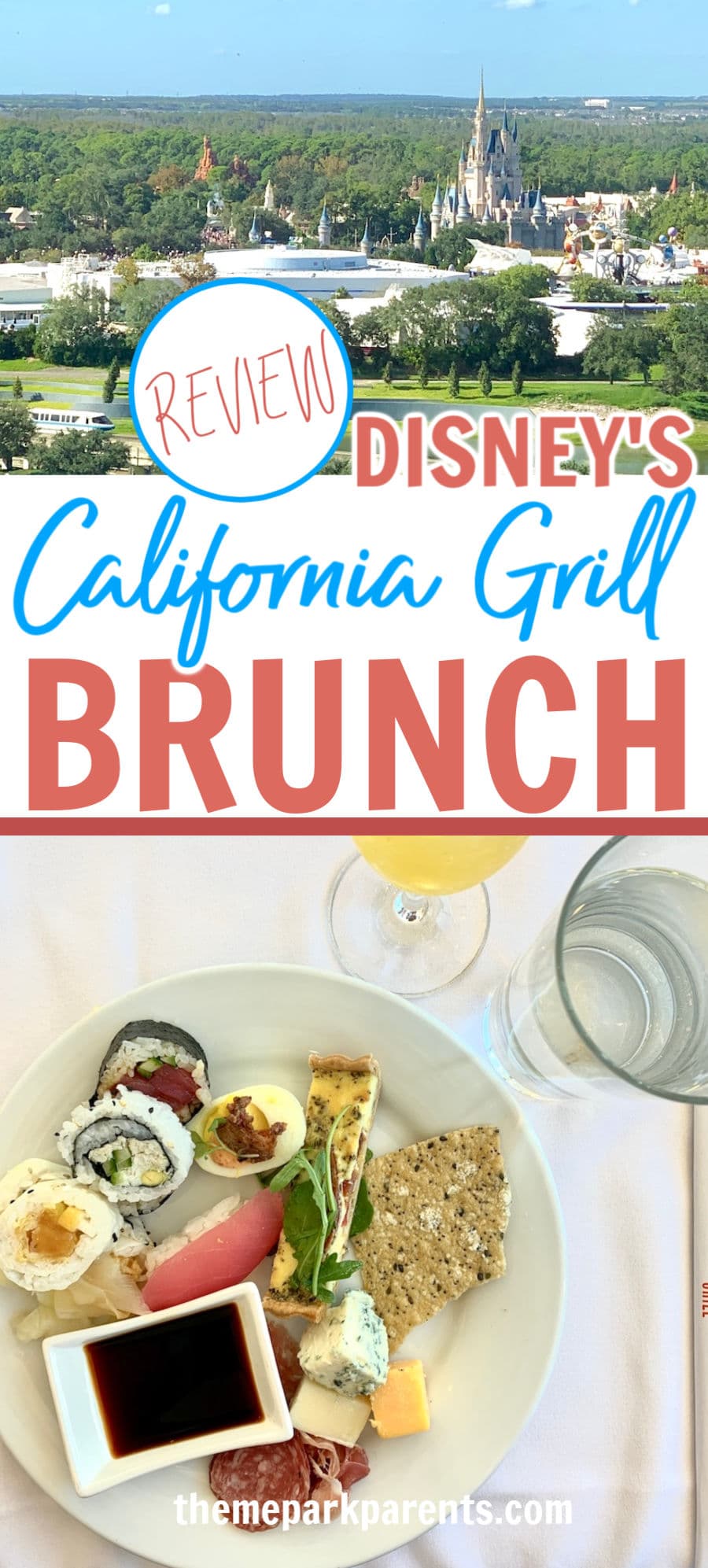 I don't know how you feel about brunch. I mean, I guess not everyone has feelings about brunch? All I know is I do and the feelings are good, very good.
In fact, I'd say brunch is my favorite meal to eat in a restaurant so whenever I get to try something new, I am all over it.
That said, I don't think the California Grill Brunch at the Top event is for everyone. If you plan to be in the parks early in the day, check out my pick for the best breakfast at Magic Kingdom.
If you love camping at Disney's Fort Wilderness like we do, you'll be glad to know each of these options is just a boat ride away!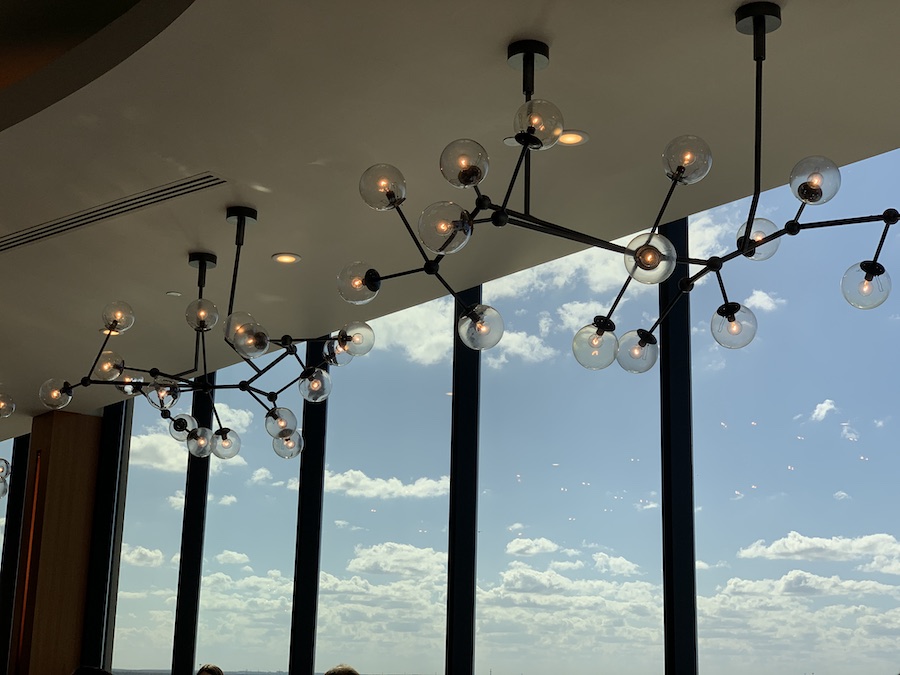 What days does California Grill do brunch?
While dinner is offered most every night at California Grill starting at 5pm, brunch is only available on Sundays between 10am-1pm.
For this reason, it's definitely in your best interest to make a reservation as soon as you possibly can. You can reserve your spot up to 180 days prior to your reservation date.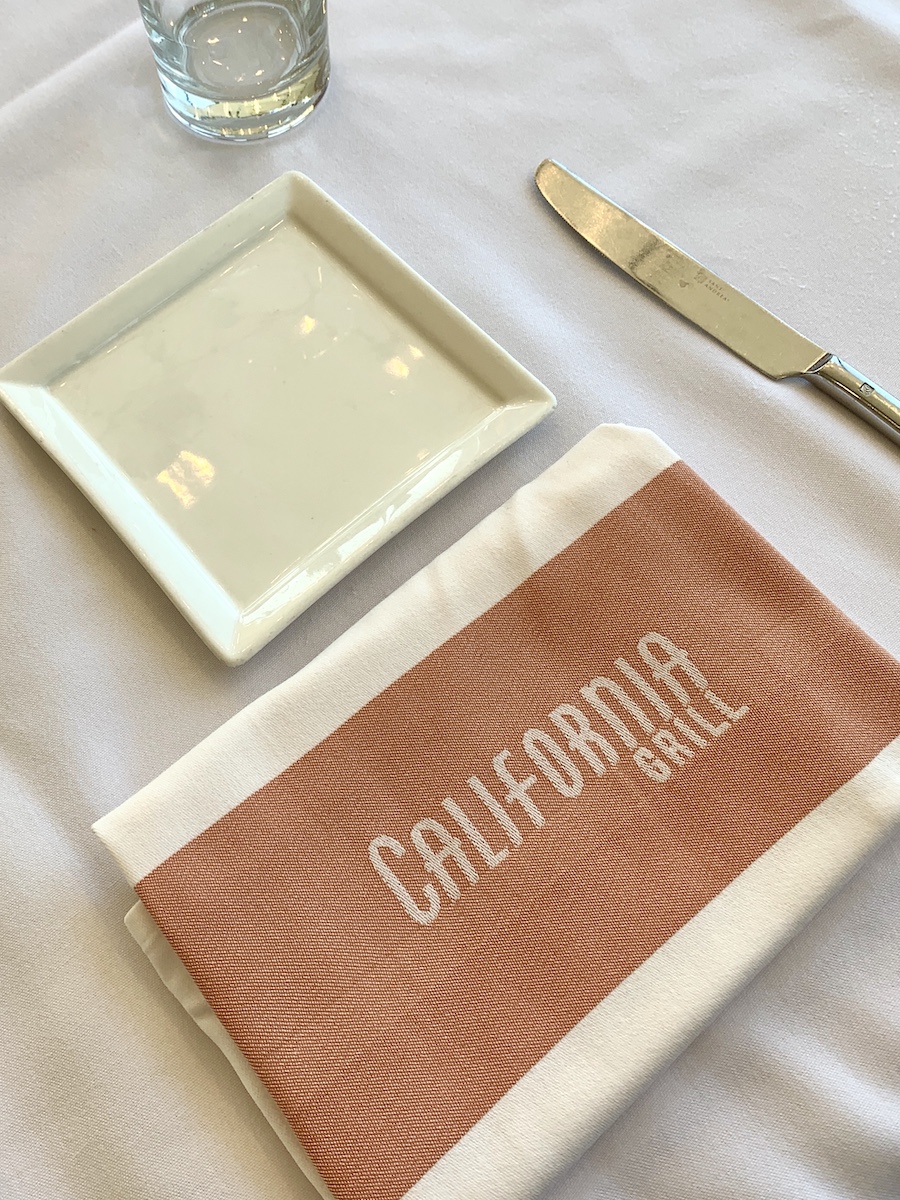 You will need a credit card to reserve your time, but this is not a pre-paid meal like some others on property.
If you need to change or cancel your reservation, be sure to make those changes no later than 24 hours prior to your reservation to avoid charges.
What is the dress code at California Grill?
California Grill does not permit tank tops, bathing suits, coverups, or cut-offs. Beyond that, you can be as casual or as dressy as you are comfortable.
The Walt Disney World website suggests the following; Men must wear khakis, slacks or dress shorts and collared shirts. Sport coats are optional. Women must wear Capri pants, skirts, dresses or dress shorts. Jeans may be worn by either if in good condition.
What does brunch at California Grill include?
You may wonder what is actually included in the Brunch at the Top event. If you have ever enjoyed a Palo brunch on Disney Cruise Line, the experience at California Grill is similar.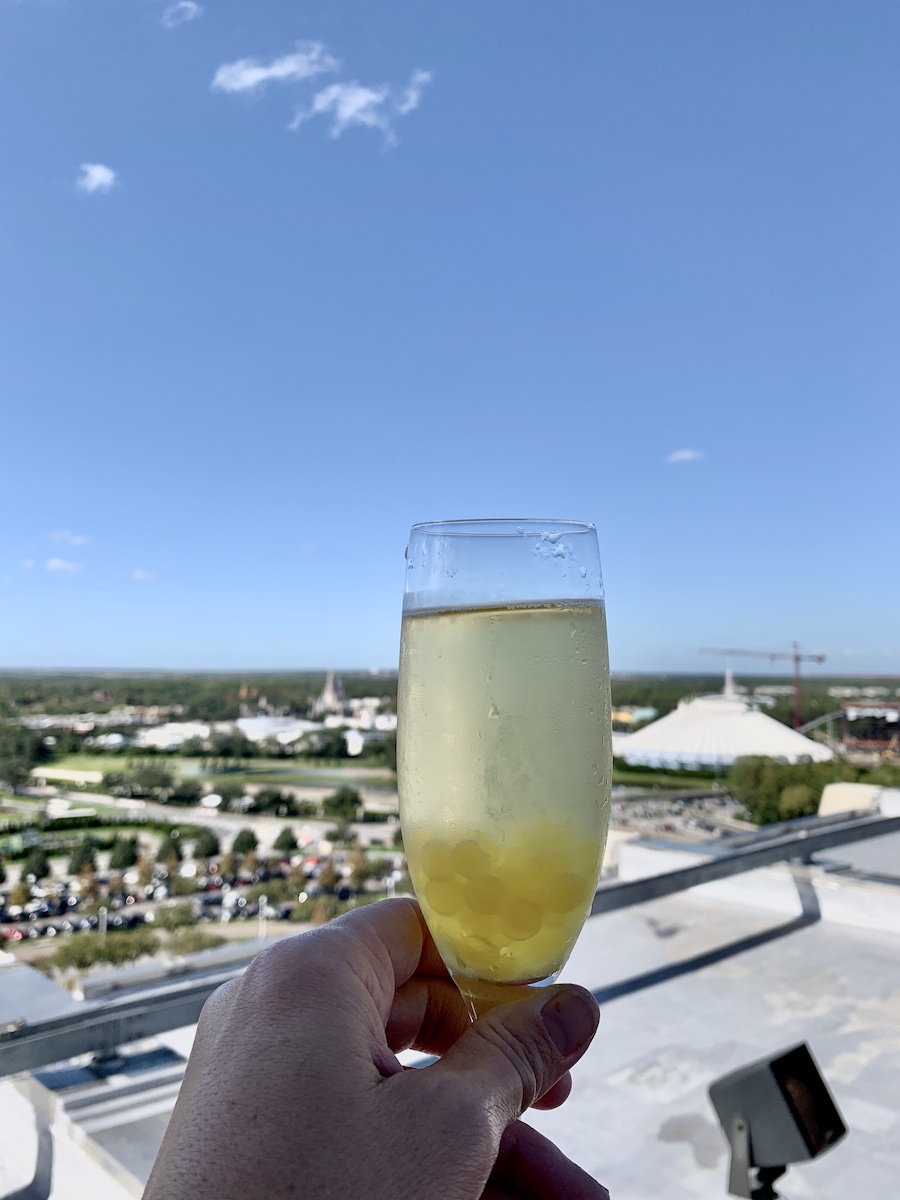 As you step out of the elevator, you will be greeted with a mimosa (included with the price) sooner than you can hear the live music. They will refill it as much as you want throughout brunch. Coffee is available and included.
There is also a Bloody Mary bar, where you can have a made-to-order Bloody Mary created right in front of you for an additional cost. On our visit, they were $11 each.
As for your meal, get ready! You will start at the buffet which is loaded with charcuterie, sushi, quiche, salads and pastries.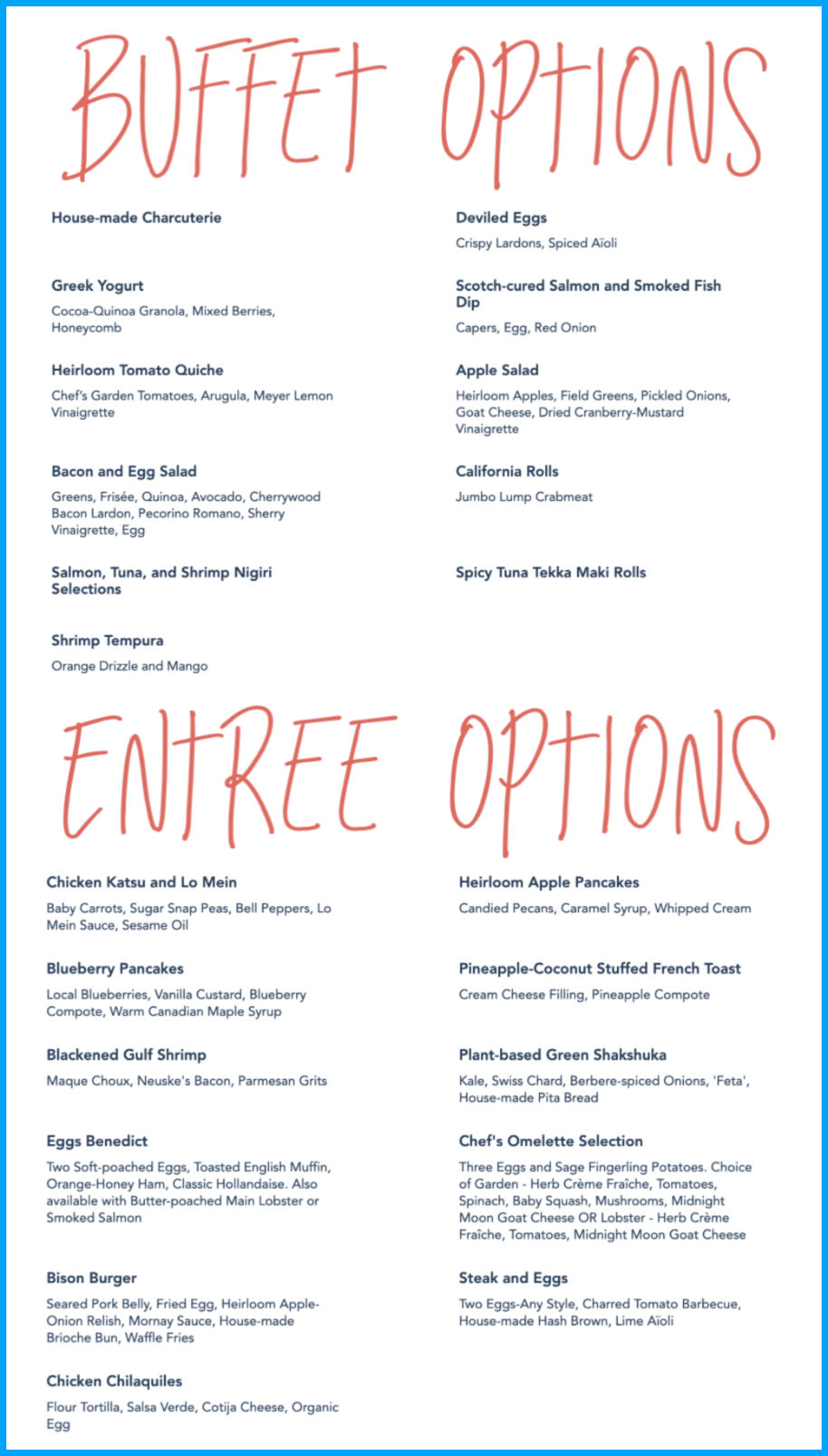 Then, each person will select an entree from the set menu and at the end of the meal, everyone will be offered a family style plate of dessert with items like truffles, macarons, and cookies.
The sushi was incredible and I'd say the best part of the buffet. Take my advice and skip the pastries so you can fill up on more sushi!
You will think you will never be able to eat your entree after you overdo it on the buffet, but trust me. You will.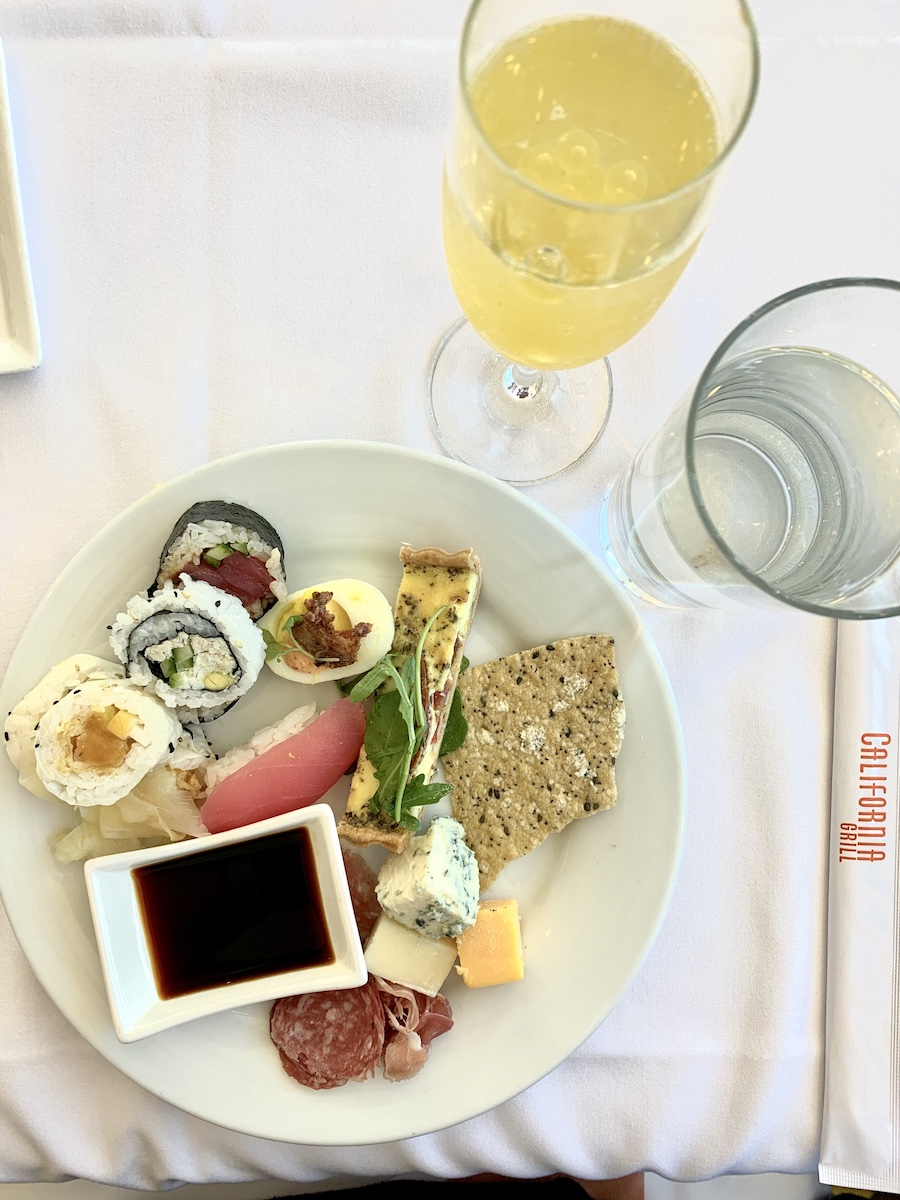 If you are driving to the Contemporary Resort for this meal, complimentary valet parking is also available during the event.
How much does California Grill brunch cost?
Brunch is not exactly affordable at $95 per adult and $56 per Child (Ages 3-9). That said, I do think it's worth the splurge if you are celebrating a special occasion or visiting with friends or family and want to have a really special experience.
This restaurant is quintessential Disney, with amazing views, a fantastic atmosphere and of course, top-notch food.
Is California Grill brunch on the dining plan?
Last time I checked, you should be able to use 2 table service dining credits per person for the brunch event, similar to dinner at California Grill but be sure to double check your specific plan before you go.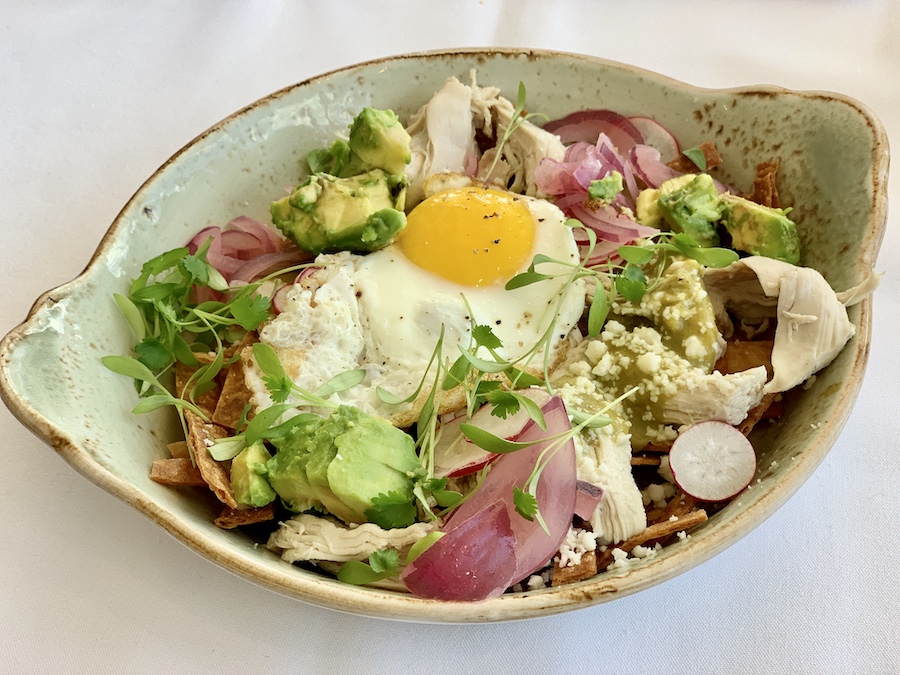 In my experience however, dining plan credits can be better used elsewhere and may "go farther" when you don't use them on restaurants that require 2 credits per meal.
Your mileage may vary!
Can kids come to California Grill brunch?
Children are welcome at brunch, but this is where I will interject my opinion and say I think you may want to hold off if you have your kids in tow. For my family, something like Early Morning Magic at Toy Story Land would be a better splurge.
My boys are adventurous eaters and we have brought them to dinner at California Grill before, which everyone loved.
But for the price and the type of food offered, I don't see the brunch experience being worth it for kids even with the lower price.
Now, if you have kids or tweens who love to eat their weight in sushi and steak, you may have a different experience. But I'll be saving this one for a special date or morning out with friends for now.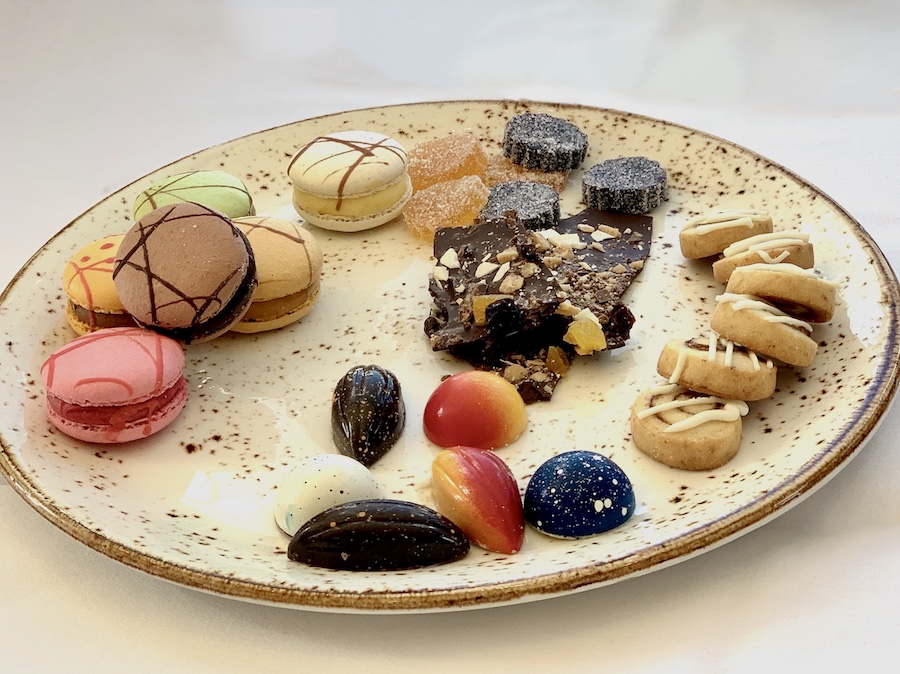 Is California Grill Brunch worth it?
I would absolutely give Brunch at the Top a 10/10 score for the entire package. Yes, it's a splurge for most of us but if you want a really special experience at Walt Disney World, this meal is a great option.
And if you want to return for the fireworks at the end of the day, be sure to save your receipt and head back up to the 15th floor later that evening for a spectacular view.
Have you tried brunch at California Grill? What did you think?