PHOTOS: Disney's Animal Kingdom Holiday Decor is on Point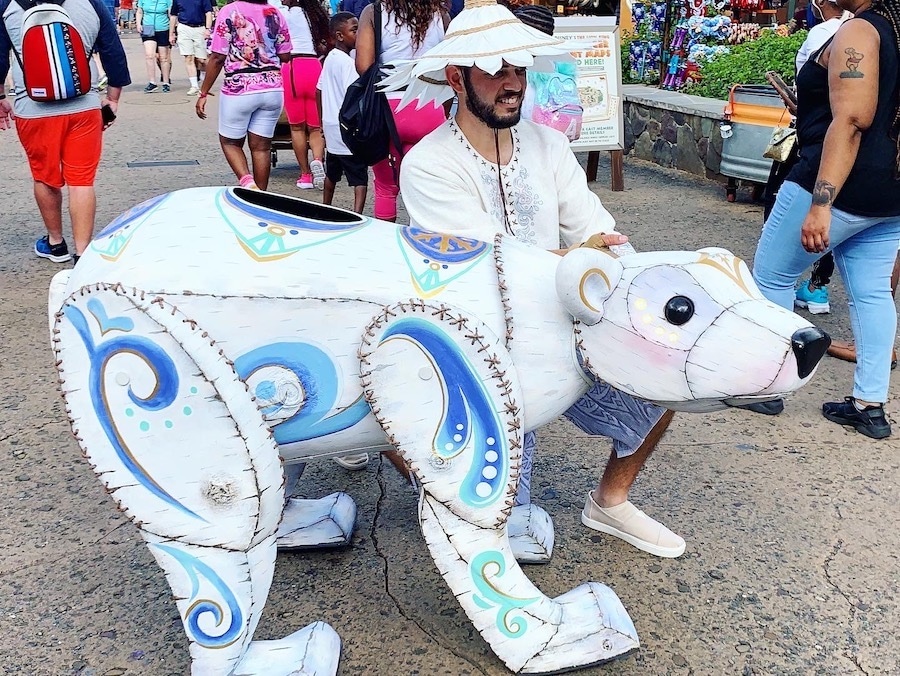 Disney's Animal Kingdom holiday decor is not to be missed. With intricate puppets and holiday lights from Pandora to DinoLand, you'll love this merry park!
It's time for more theme park holiday fun and today we're sharing all about the wonderful new additions to Disney's Animal Kingdom holiday decor.
Animal Kingdom has become one of our favorite Disney destinations over the years and it just keeps getting better!
This year, guests will find new festive entertainment and décor throughout Disney's Animal Kingdom including seasonal additions to the Tree of Life "Nighttime Awakenings," ornaments and puppets in Discovery Island and – for the first time ever – holiday festivities in Pandora – The World of Avatar.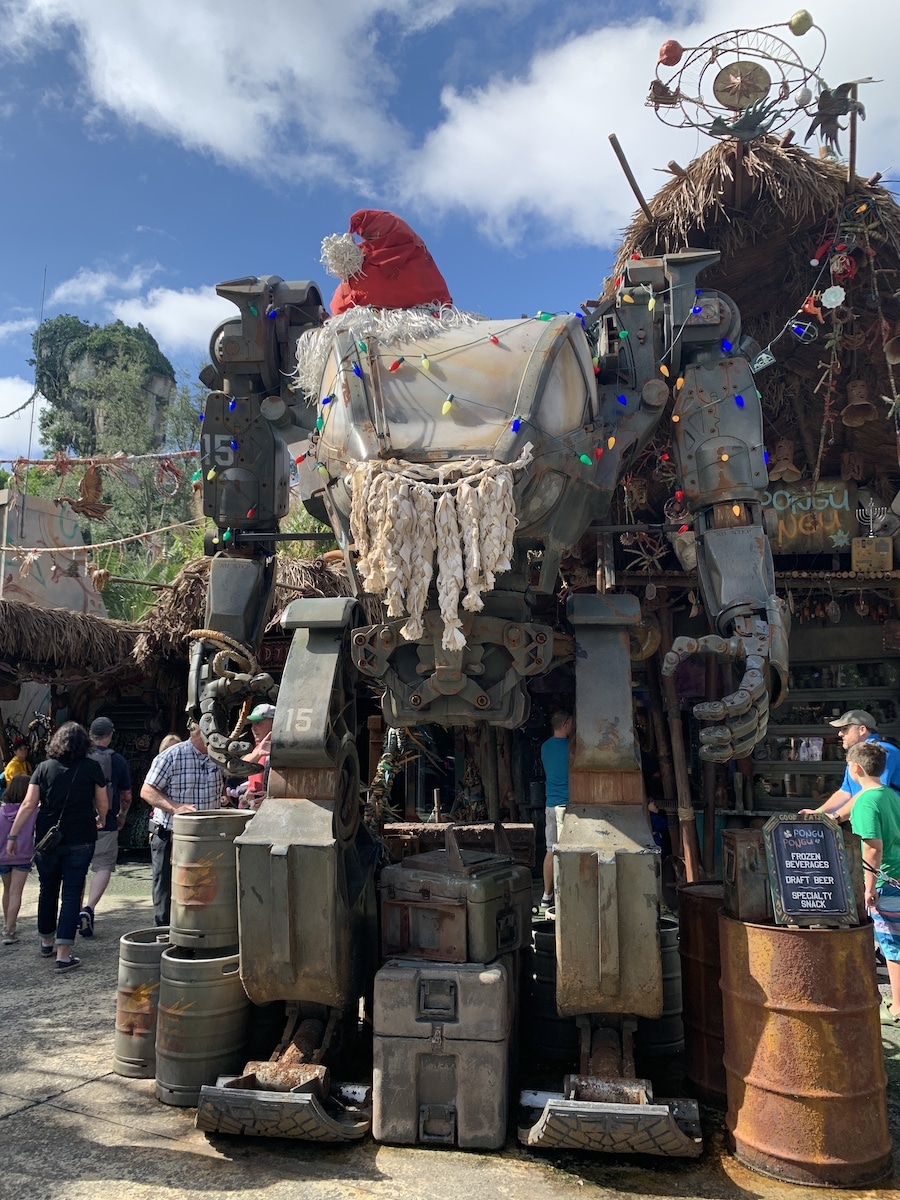 Animal Kingdom Merry Menagerie
The holiday decor in Pandora is awesome but you will absolutely fall in love with the Merry Menagerie puppets on Discovery Island so be sure to take your time on your way to Nomad Lounge.
Strolling musicians, talented puppetry and beautiful animal puppets bring the holiday fun to the daytime hours and I can't get enough!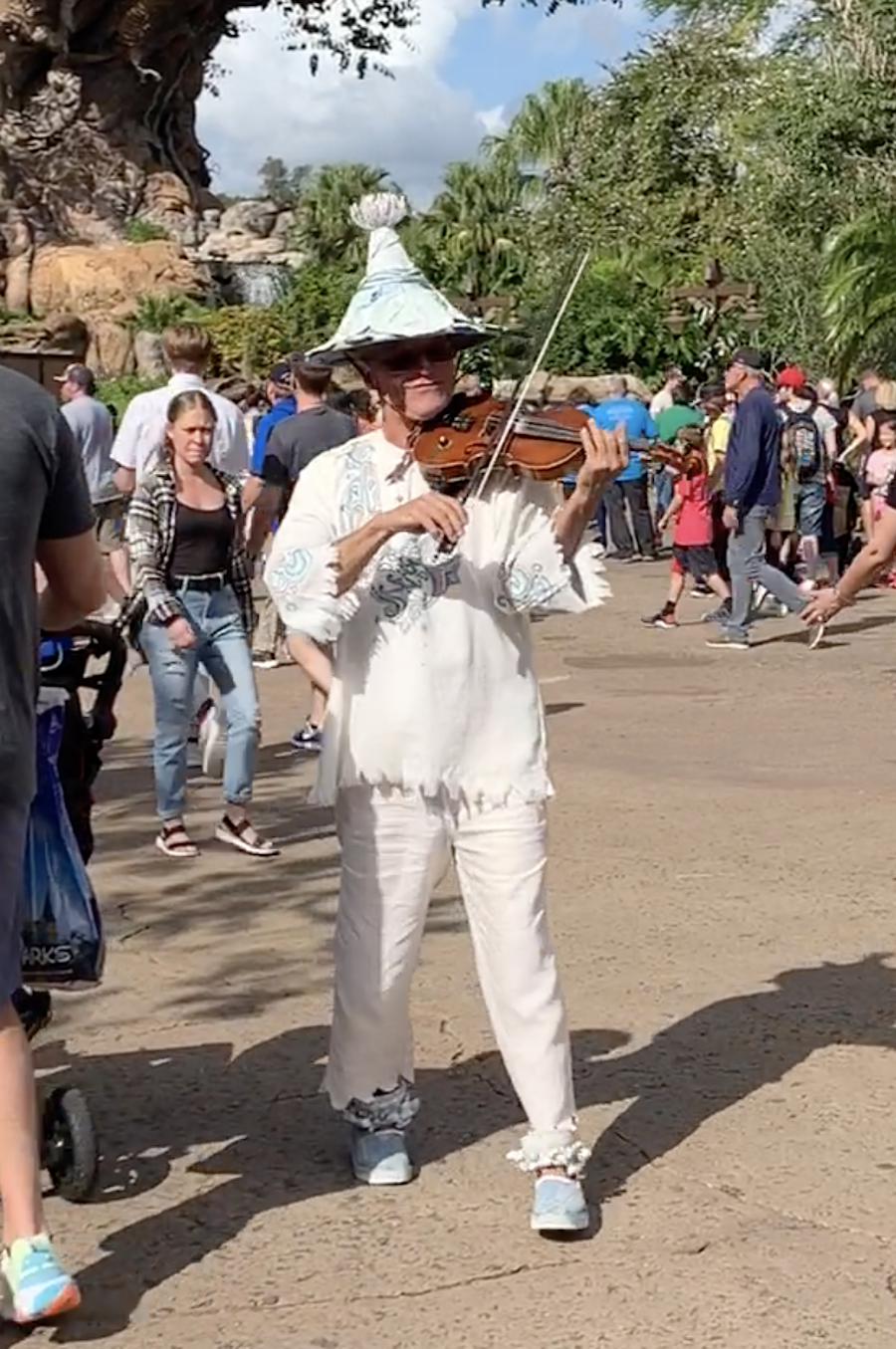 The way these adorable puppets and their puppeteers interact with everyone is tons of fun so definitely plan to linger on Discovery Island on your way past the Tree of Life.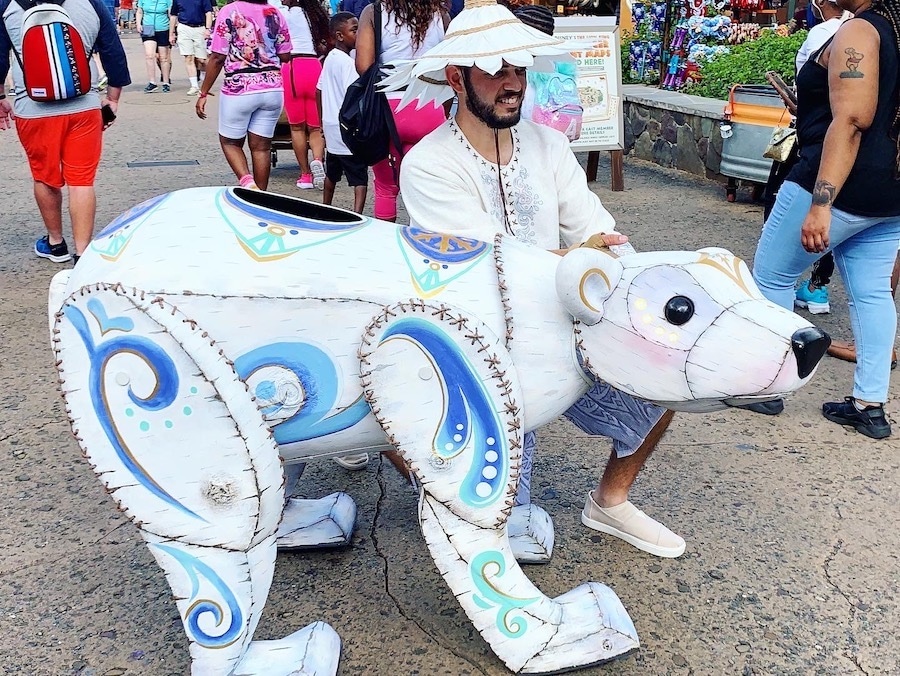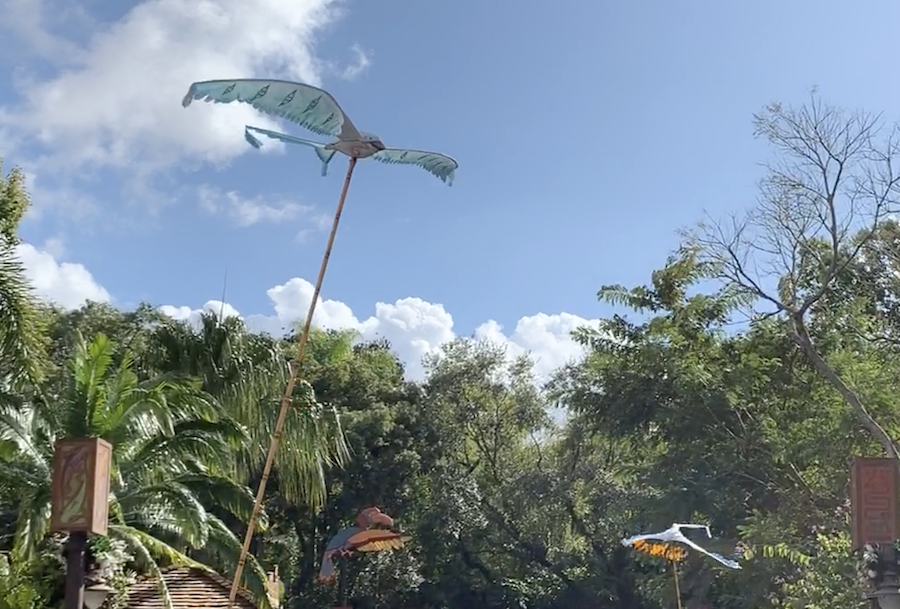 Animal Kingdom Holiday Lights
If you've been to Animal Kingdom at night, you may remember it being pretty dark. I always wondered if that was intentional for the animals or by design to make it feel more like we are really in the jungle.
Either way, the holiday lights make a beautiful addition to the park and they are so beautifully weaved into the storytelling.
Lanterns in the shape of animals line the shops, ornate garlands with African inspired ornaments abound and the mood is so festive!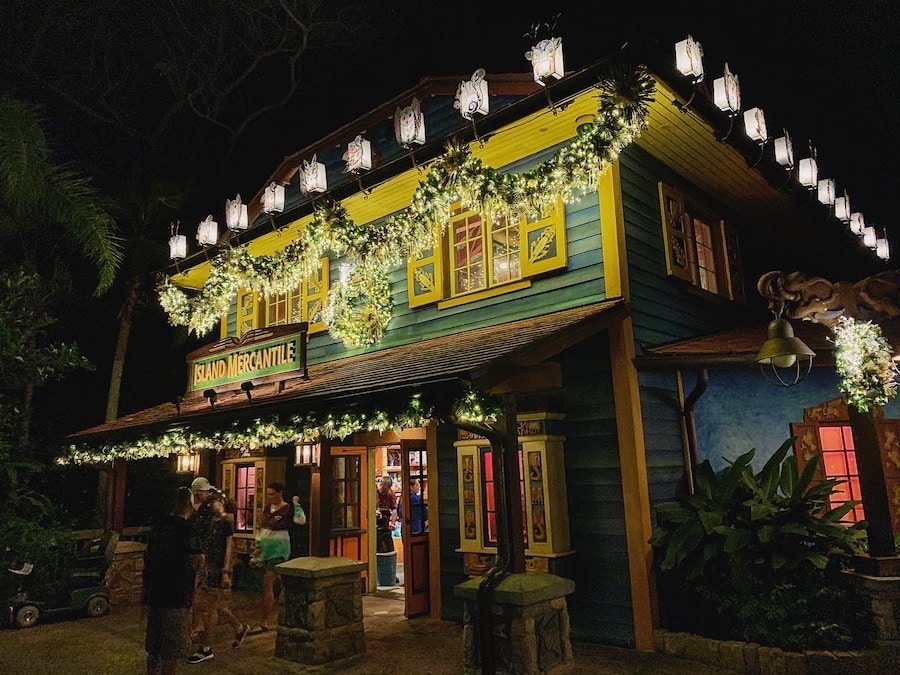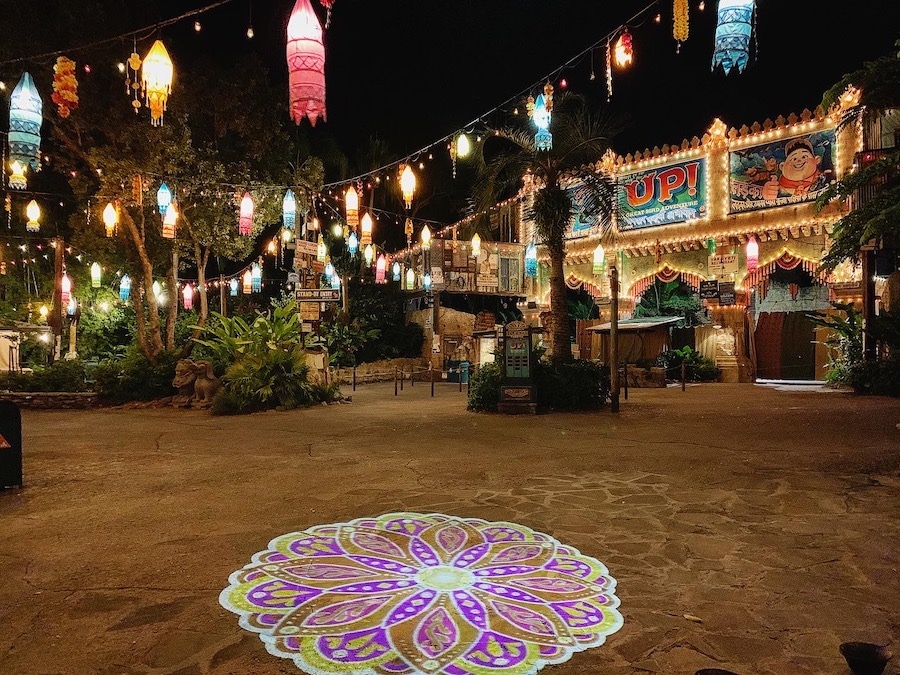 I could have stayed outside the UP! Great Bird Adventure all night under those colorful lanterns and I love how the colorful lights in Harambe look hand made.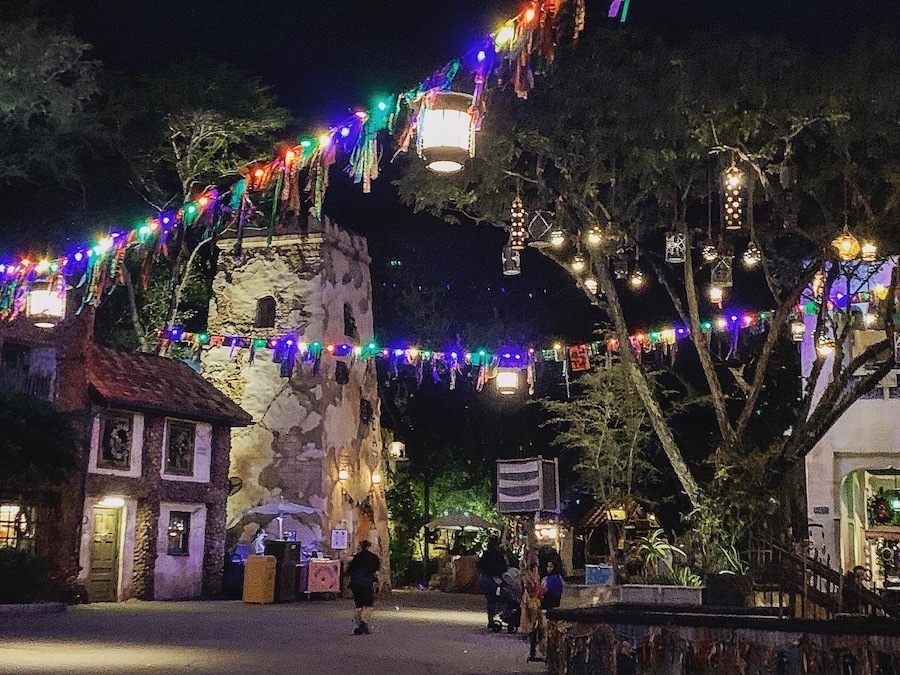 DinoLand U.S.A. Christmas Lights
Kids of all ages will love the kitschy Christmas lights in DinoLand U.S.A. We felt transported back in time with all of the lights, tinsel and dancing decorations.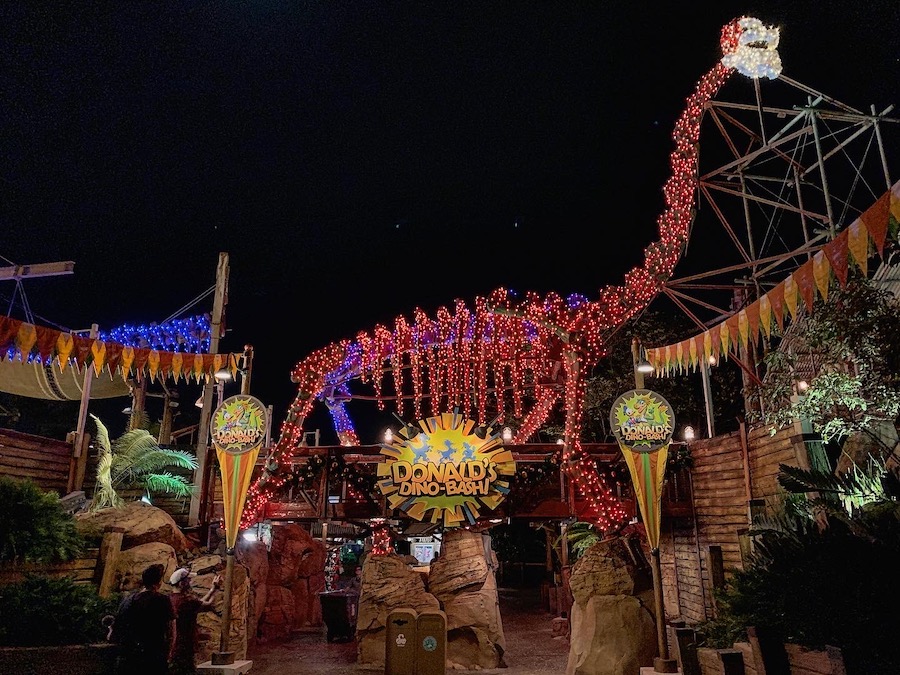 Be sure to look up and down and all around to see everything. There were fun little touches everywhere!
We loved nighttime in DinoLand U.S.A. already, but this definitely brought it up a notch or ten!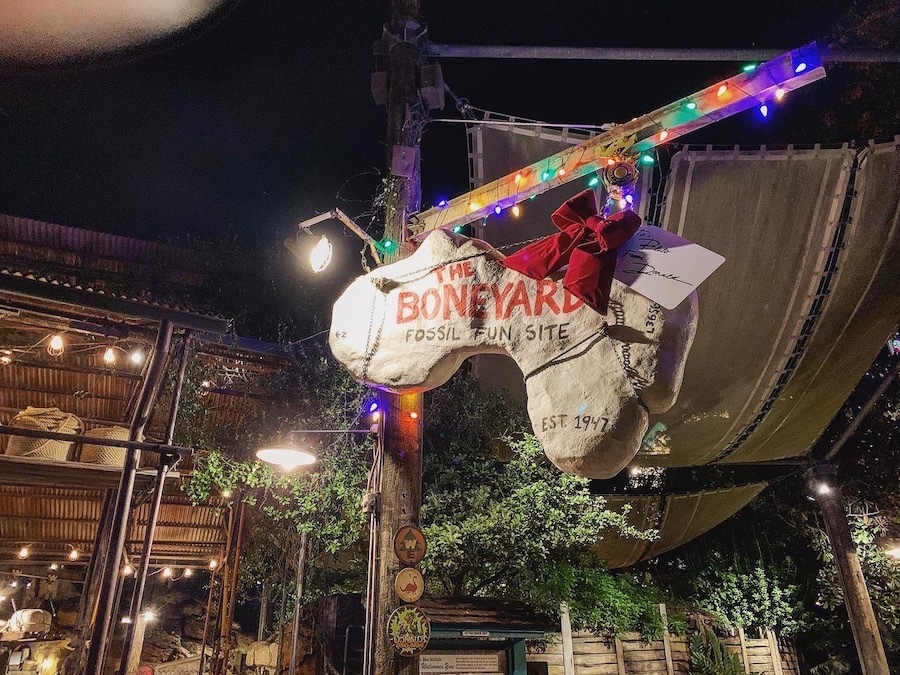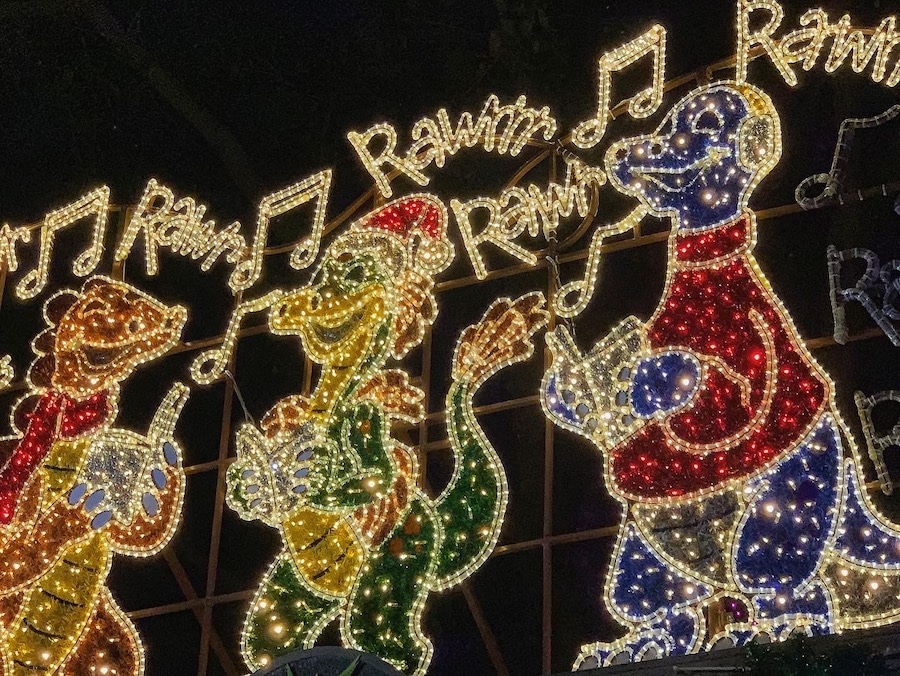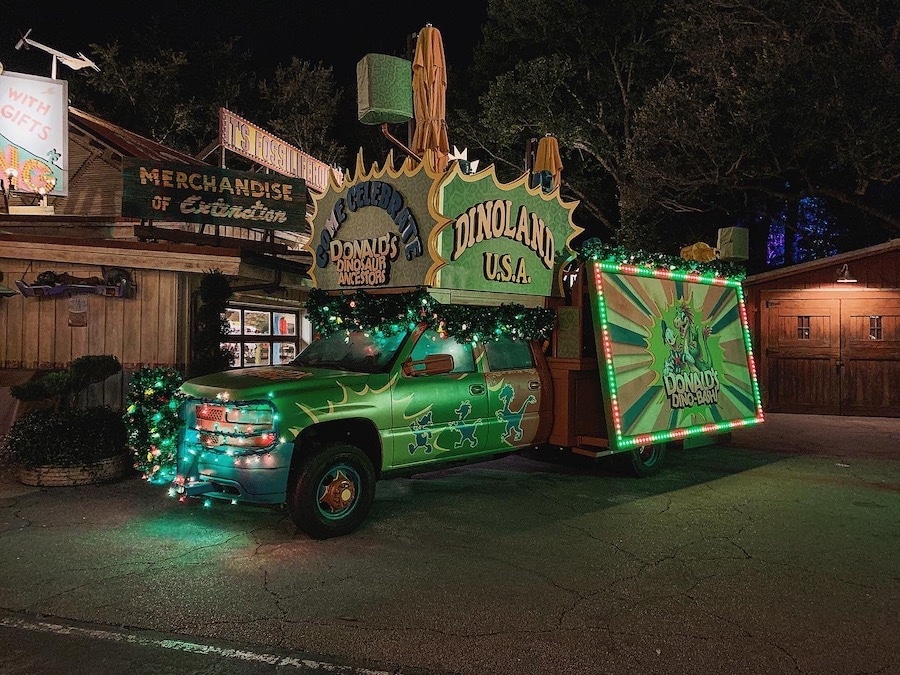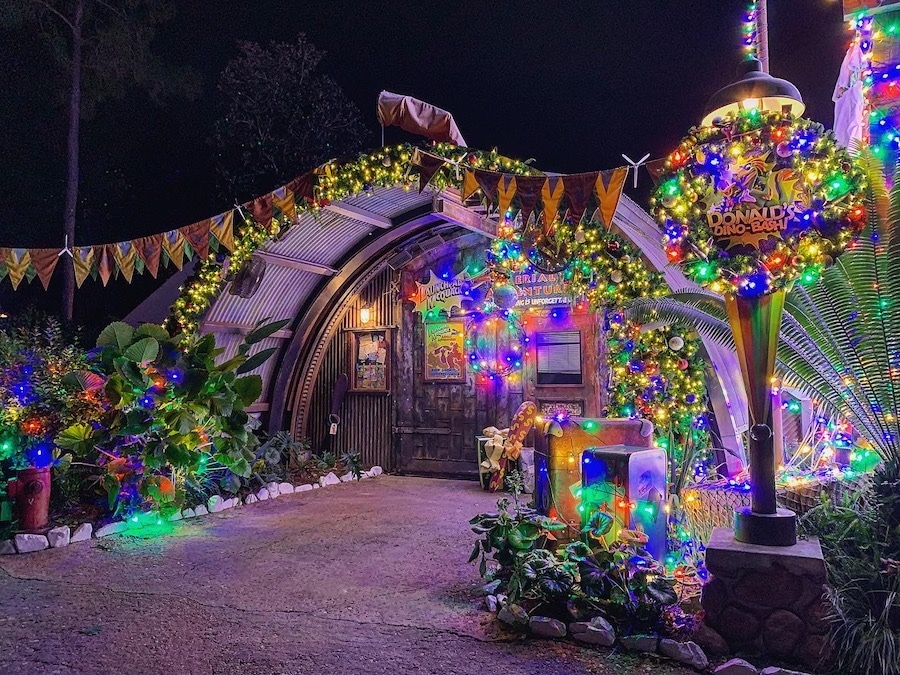 Animal Kingdom Tree of Life Holiday Awakening
The holiday projection show on the Tree of Life happens throughout the nighttime hours and it is gorgeous. No matter if you sit there and watch the whole thing or catch bits of it as you walk by, it definitely brings life to the park at night.
I love that you can view the tree from the front as you enter Discovery Island or the back as you walk from Harambe to Asia. It was a stunning view and far less crowded!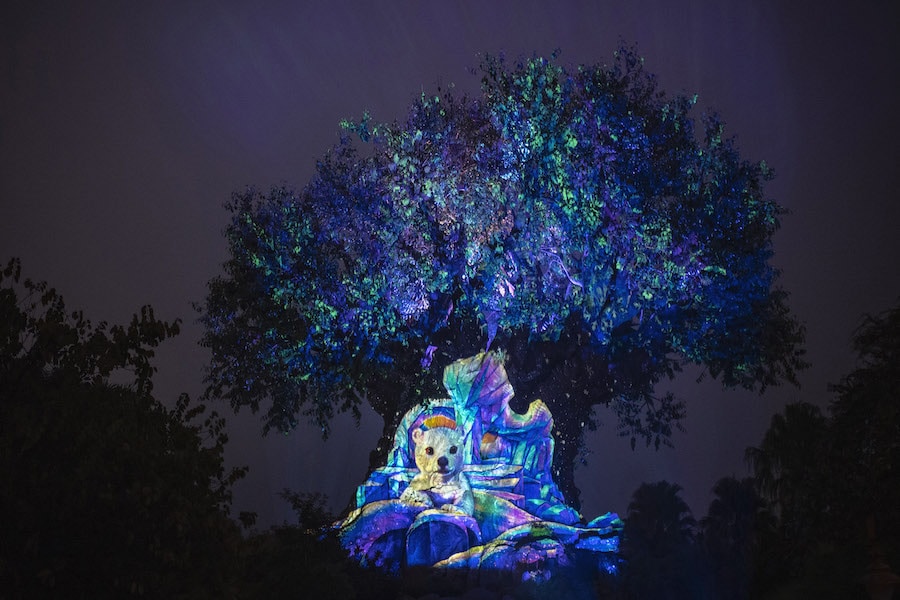 If you are lucky enough to be visiting Walt Disney World this holiday season, don't miss Animal Kingdom at night. You won't be sorry!
You can catch the Animal Kingdom holiday decorations from now until the first of the year.