Nomad Lounge Review: One of Disney's Best Kept Secrets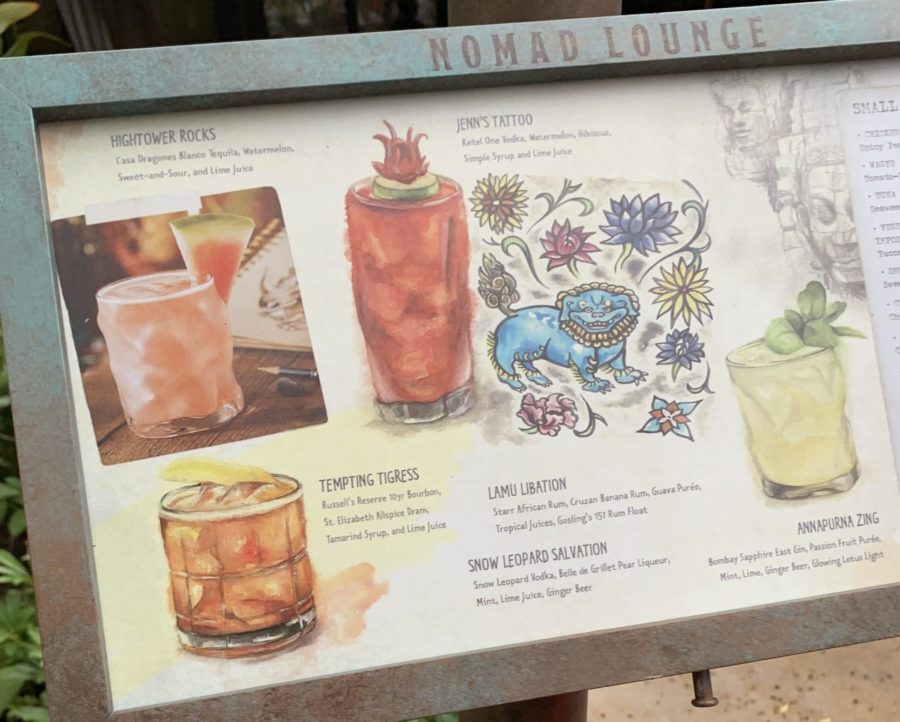 If you need a respite during your next visit to Animal Kingdom theme park, look no further than one of our favorite spots in this Nomad Lounge Review.
Want to know one of the best kept secrets at Walt Disney World? Find out where to grab a great meal with no reservation at this favorite spot for Disney regulars.
From table service options that require advance reservations, to quick service and snacks, there is something for everyone at Walt Disney World.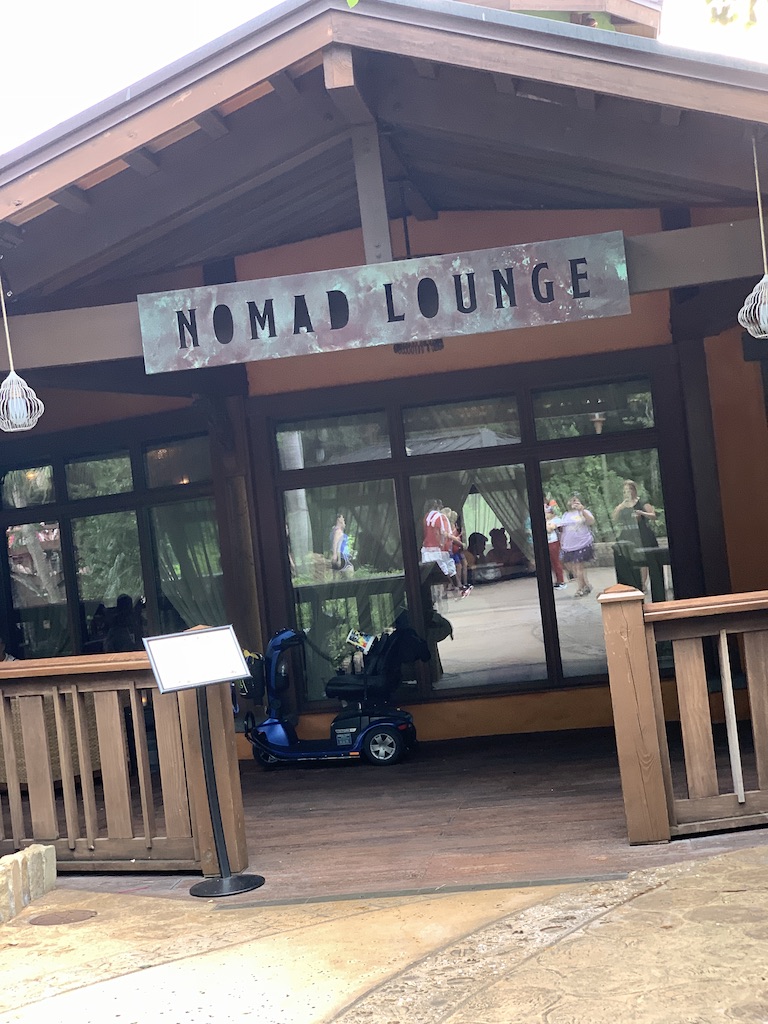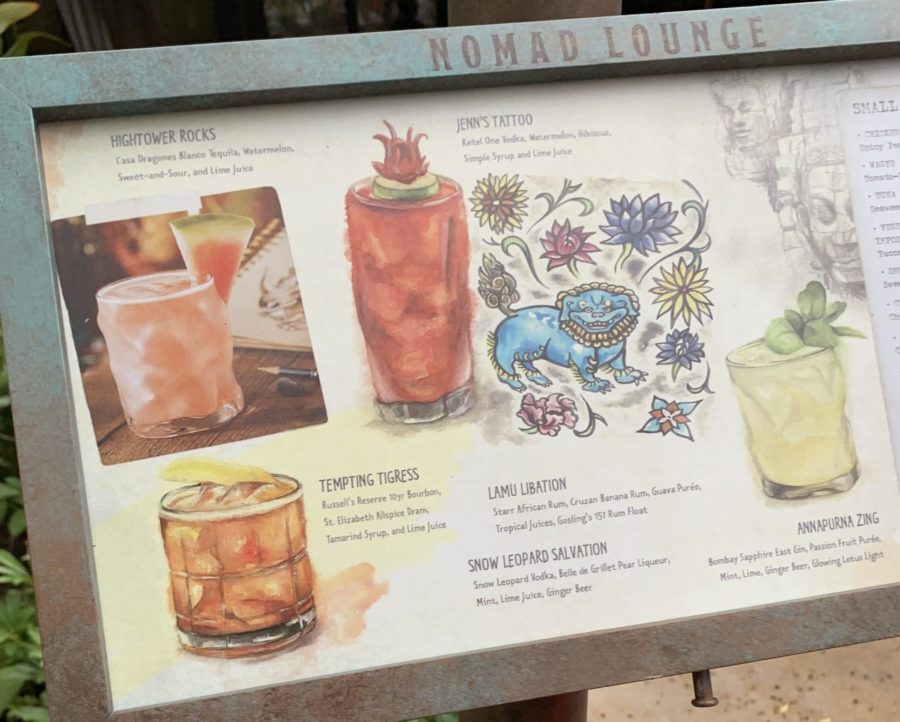 Nomad Lounge is a Must Try
Nomad Lounge is located next to Tiffins, a signature table service restaurant in Animal Kingdom. It would be easy enough to overlook Nomad Lounge as just a bar or place to sit down.
Instead, what you'll find in addition to those things is a delicious menu with a great variety of small plates that are anything but small, a fun atmosphere with plenty of comfortable indoor and outdoor seating, and no reservations needed.
Watch our Nomad Lounge Review
You can see why regulars love it so much! Grab a seat at the bar and you may even catch a magic trick.
Where to find Nomad Lounge
One of the best kept secrets in Disney dining is hiding in plain site, on the way into Pandora: The World of Avatar at Disney's Animal Kingdom theme park.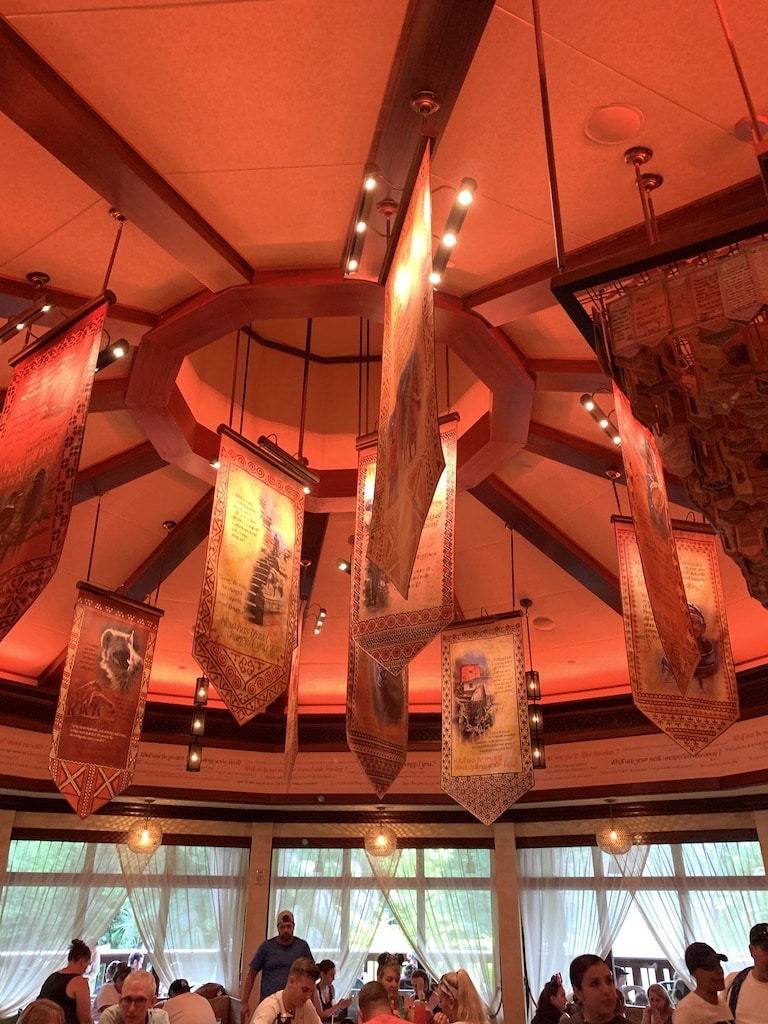 There you'll find Nomad Lounge and one of the most relaxing atmospheres in Walt Disney World. Check out the full Nomad Lounge menu here.
Some of our favorites included sliders, tuna poke salad, poutine and custom-made cocktails. The Chicken Satay would be a crowd pleaser for sure!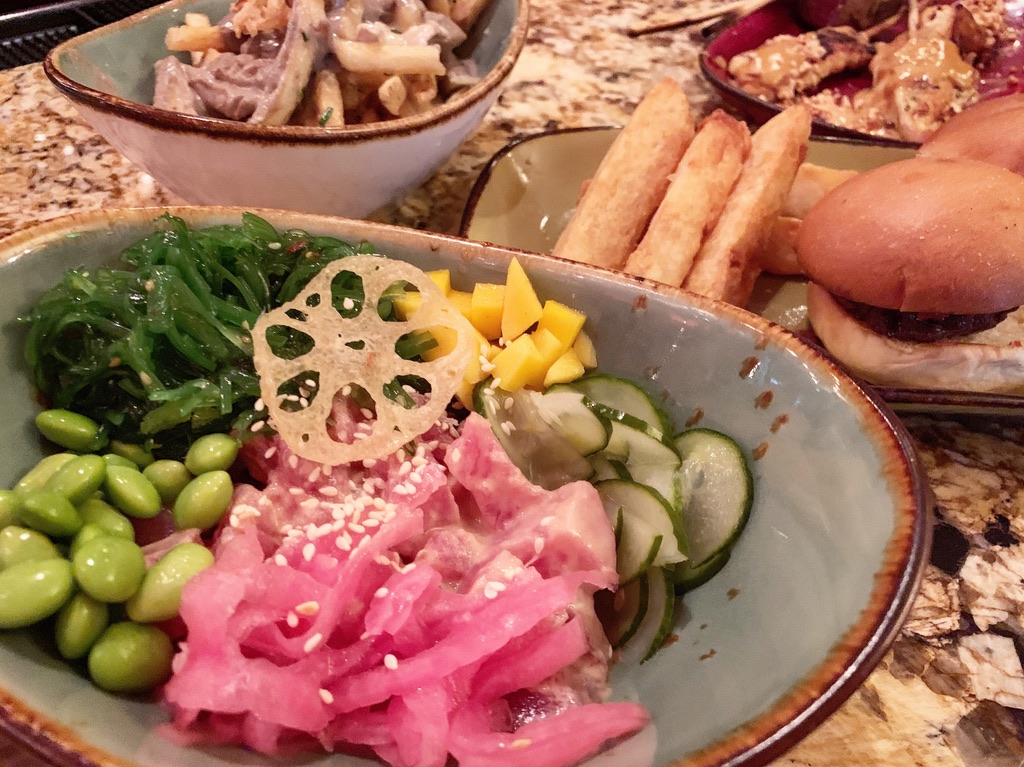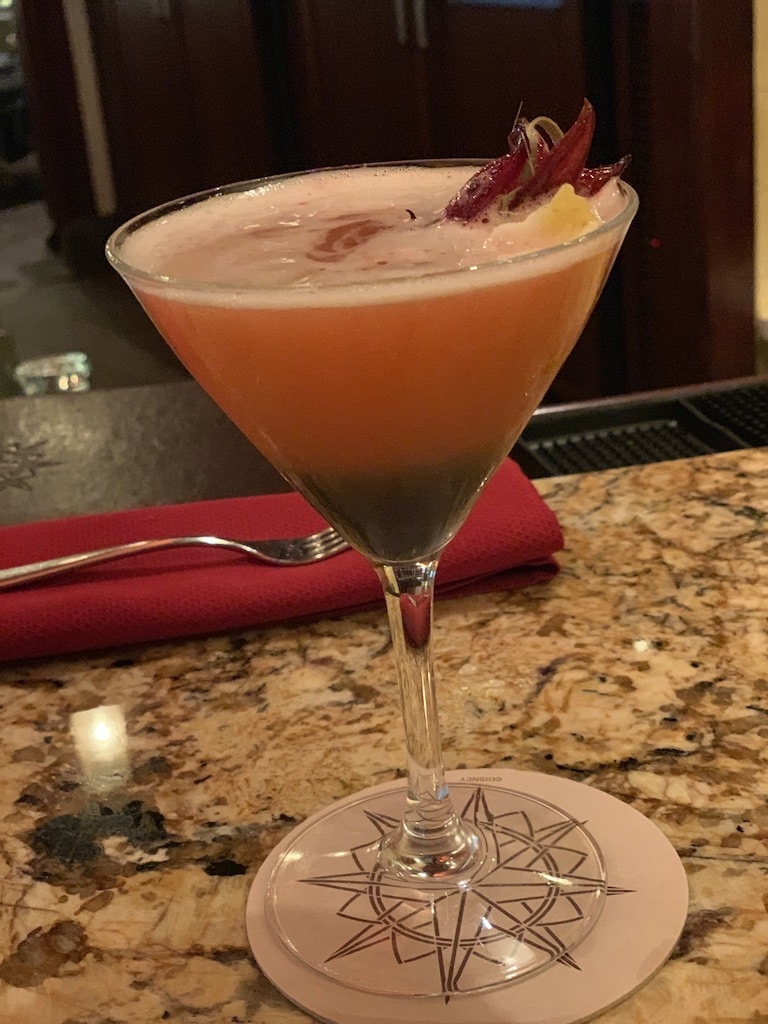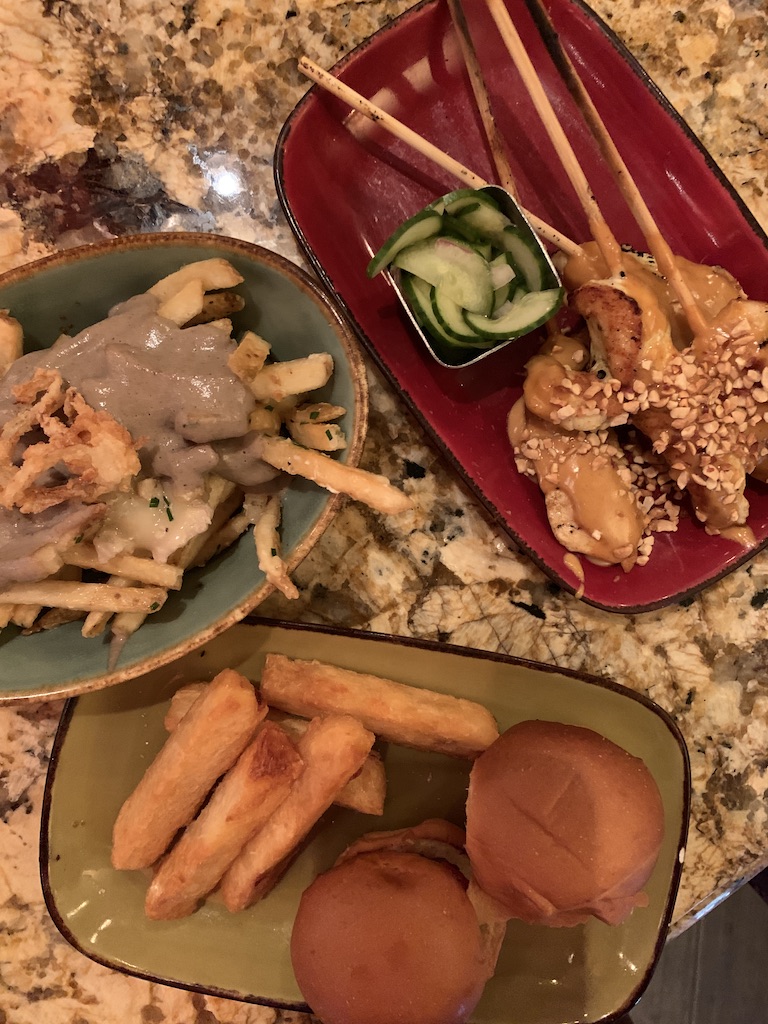 Just remember to keep an eye on the time or you may miss your fastpass window for Flight of Passage!
Have you visited this popular spot? Let us know what you think of Nomad Lounge in the comments!