Are You Ready for Running Universal Trolls?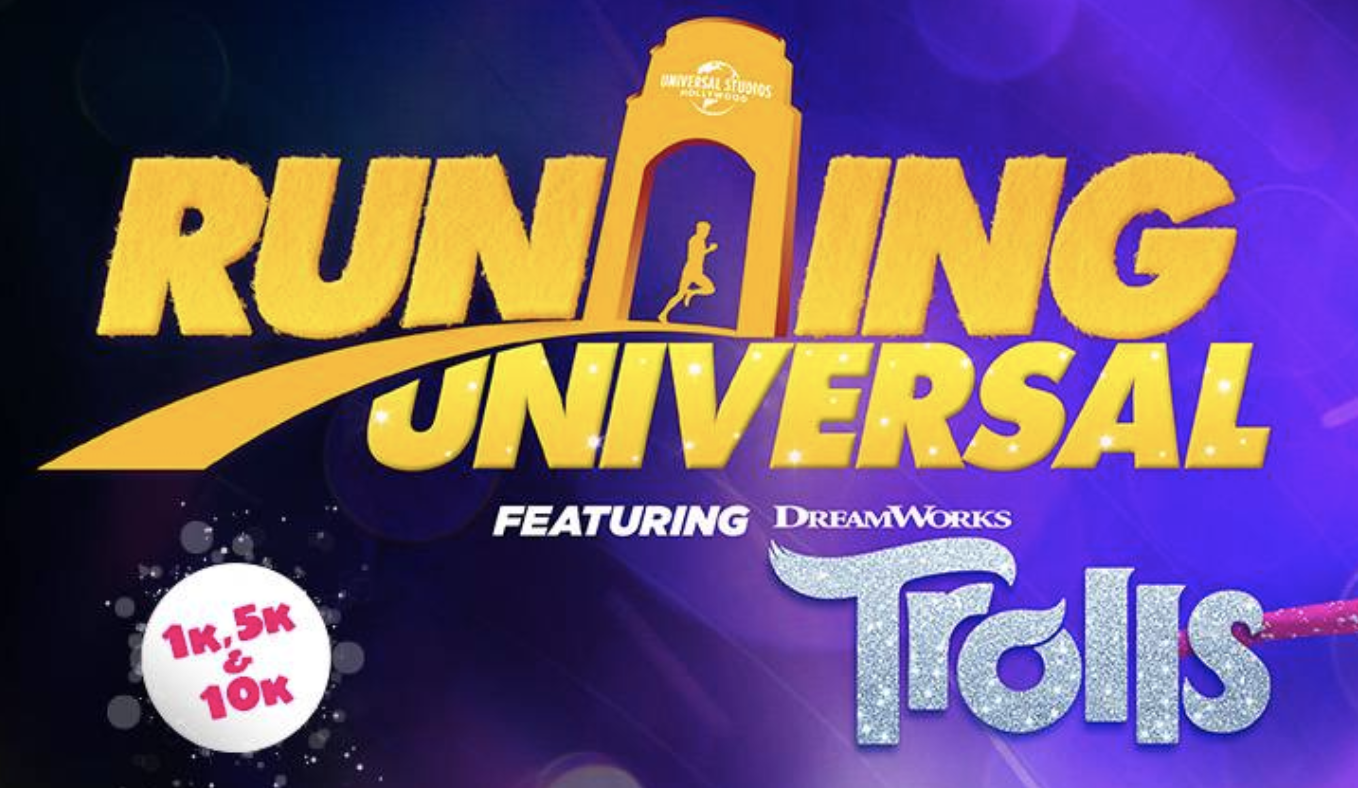 Get ready to party with the Running Universal Trolls races in April 2020! Choose between 1k, 5k, and 10k distances and run Universal Hollywood style!
The theme for Running Universal Hollywood's April 26, 2020 race day is none other than Dreamworks Animation's Trolls and registration is now open!
According to the folks at Universal, this spirited run invites guests to get in the groove and find their happy place as they navigate the theme park and portions of the world-famous backlot while being entertained by their favorite characters from the 2016 animated blockbuster and the upcoming sequel, Trolls World Tour (in theaters April 17, 2020).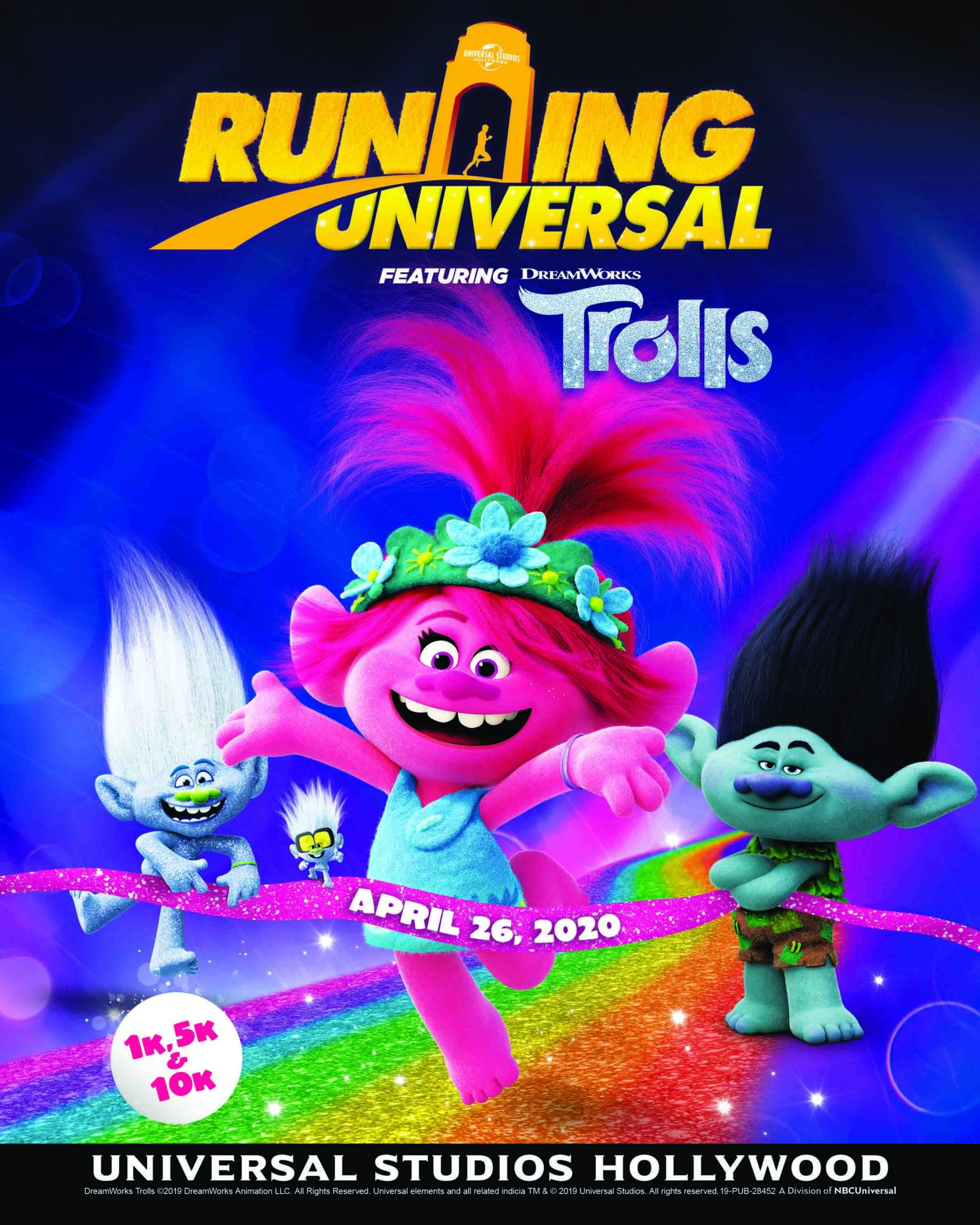 Running Universal Trolls Race Times
All races will take place on April 26, 2020. The specific times for the 1k kids' run, 5k and 10k races are below.
10k DreamWorks Animation's Trolls Run – 5:00 a.m.
5k DreamWorks Animation's Trolls Run – 6:00 a.m.
1k DreamWorks Animation's Trolls Kids' Run – 7:30 a.m.
If you're planning to participate in one of these races, you'll want to register as soon as possible to get your spot and take advantage of lower prices. You can see all the prices and packages on the Running Universal registration page.
"Running Universal" featuring DreamWorks Animation's Trolls continues Universal Studios Hollywood's popular "Running Universal" series, which launched with the sold-out "Minion Run" in May 2019 and continued with an eagerly anticipated "Jurassic World Run" in November 2019.
These unique runs offer participants unprecedented access to sprint their way through Universal Studios Hollywood and parts of Universal Studios' historic backlot, made famous in more than 8,000 movies and television shows.
Universal Orlando Resort will be hosting its inaugural Running Universal Epic Character Race 5K and 10K weekend on February 1-2, 2020.
Are you planning to run?