Mickey's Not-So-Scary Halloween Party – 2019 Dates and What's NEW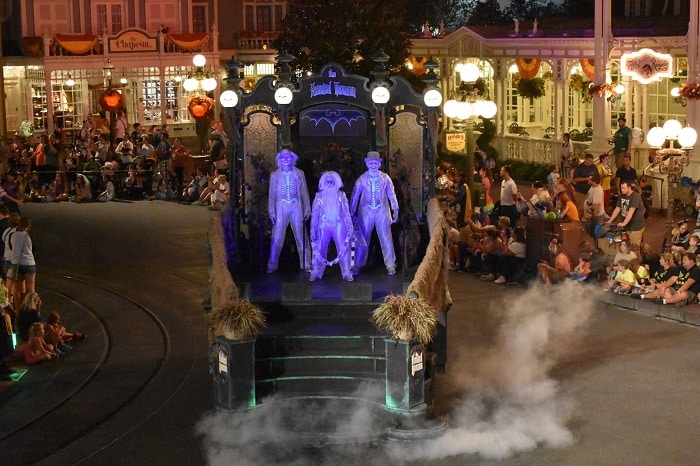 Find out if Mickey's Not-So-Scary Halloween Party too scary for your kids and make your 2019 plans for our favorite Disney party of the year!
Mickey's Not-So-Scary Halloween party starts earlier than ever this year. With the first party starting on August 16th and running through November 1st, it's sure to be a spooktacular season.
My family has attended a few times and as much as we love it, every child is different and your mileage may vary. My boys have been scared of various things over the years so I tend to preview anything that may seem iffy for them.
If you are wondering if your kids will be able to handle a Disney Halloween, you are in the right place! Fall is our absolute favorite time to visit so I wanted to share everything you might want to know as you plan your next vacation.
This post contains affiliate links, which means I may earn a commission on purchases made
Is Mickey's Not-So-Scary Halloween Party TOO Scary?
We love the parade and shows and they are a huge part of why we like the party so much. The good news is, if your little ones are too creeped out, this entertainment can easily be avoided by riding an attraction or enjoying a snack in a different part of the park.
Make this: DIY Loki Helmet
My personal opinion is that the entertainment is fun and truly not-so-scary for most kids but there are new shows this year that I haven't seen yet so we'll be watching the first reports as they appear.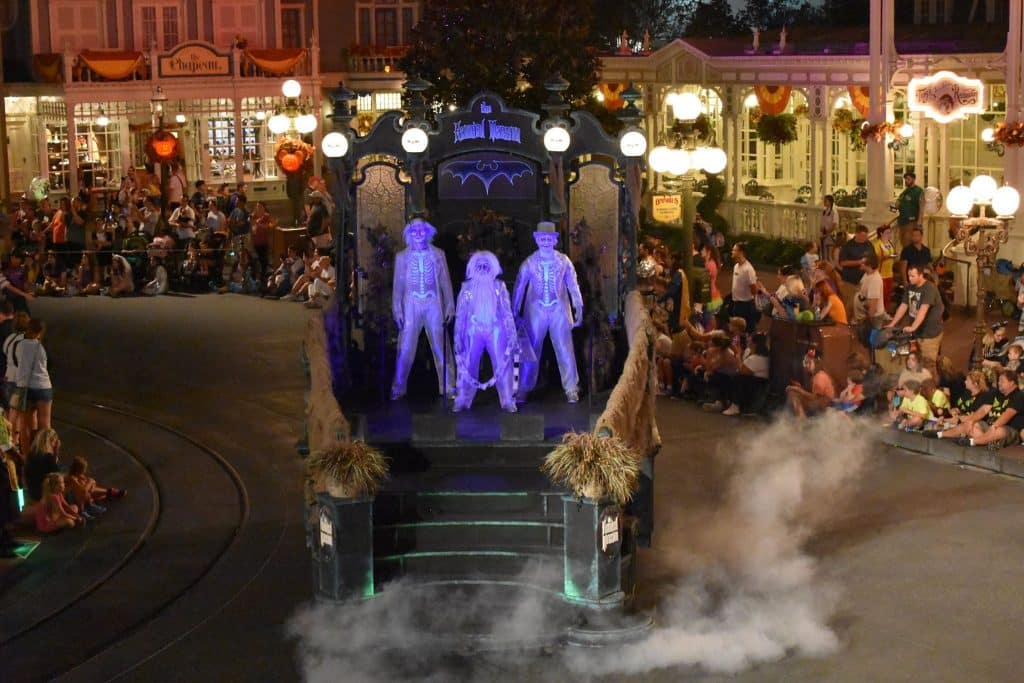 Our youngest had a season where he was generally afraid of all fireworks and our older son didn't like the deep voice on the announcements or its evil laugh during one party.
If your littles have sound sensitivities, we loved our Peltor Jr. earmuffs for ours during fireworks. They were amazing and my kids loved having them.
New to Mickey's Halloween Party in 2019
in 2019, there will be a brand new fireworks show replacing the Happy HalloWishes show from prior years. This year's updated fireworks show will be hosted by Jack Skellington who decides to tell a not-so-scary story.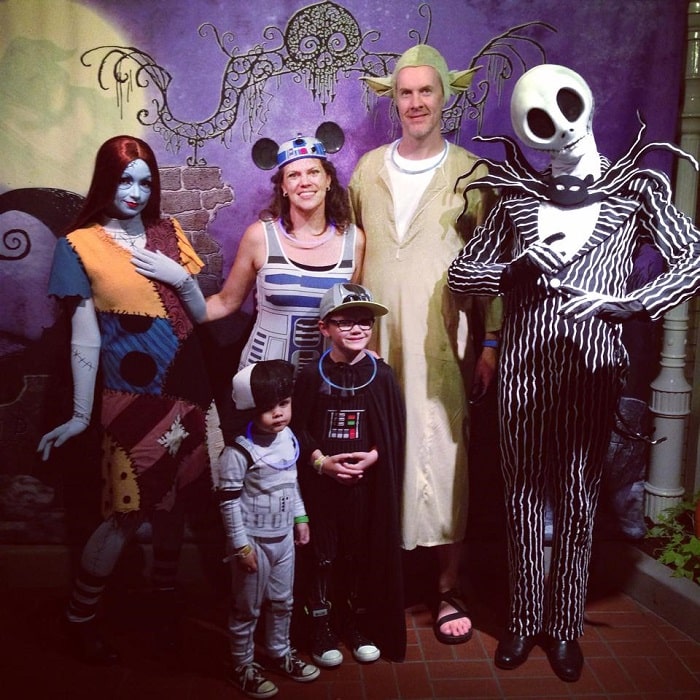 Disney's Not-So-Spooky Spectacular
The new show, called Disney's Not-So-Spooky Spectacular, promises state-of-the-art projection effects, lasers, lighting and dazzling fireworks that come together to tell a not-so-scary story about how anything can happen on Halloween night.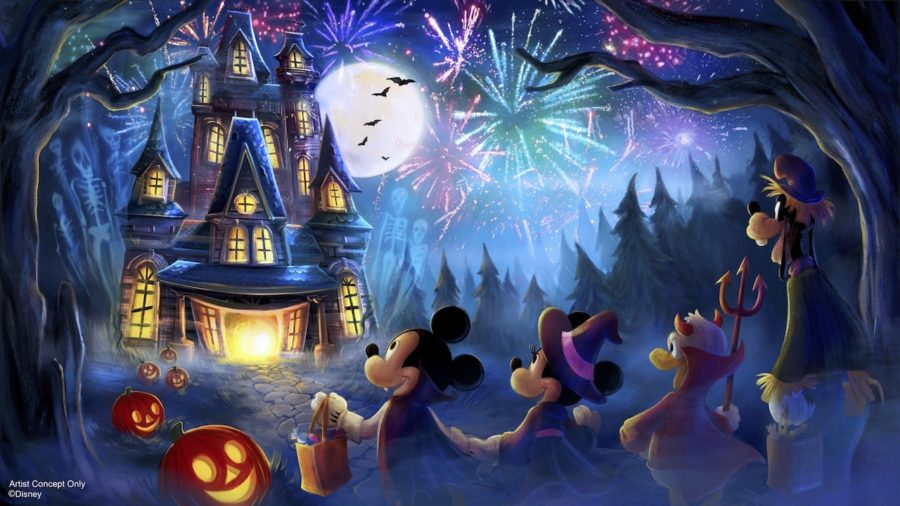 It features Mickey Mouse, Minnie Mouse, Donald Duck and Goofy who find themselves drawn into a mysterious haunted house.
At first glance, the show seems to be a little milder than in past years, which focused mainly on the villains, but I will update with more information once we see it!
Here is the Happy HalloWishes fireworks show if you want to see what it used to be like. I'll add some updated video with the new show as soon as I have it!
Storybook Circus Disney Junior Jam
Vampirina is back this year with Doc McStuffins and Timon from "The Lion Guard" for a special dance party. New this year, Nancy Clancy from the Disney Junior show, Fancy Nancy will also join the fun!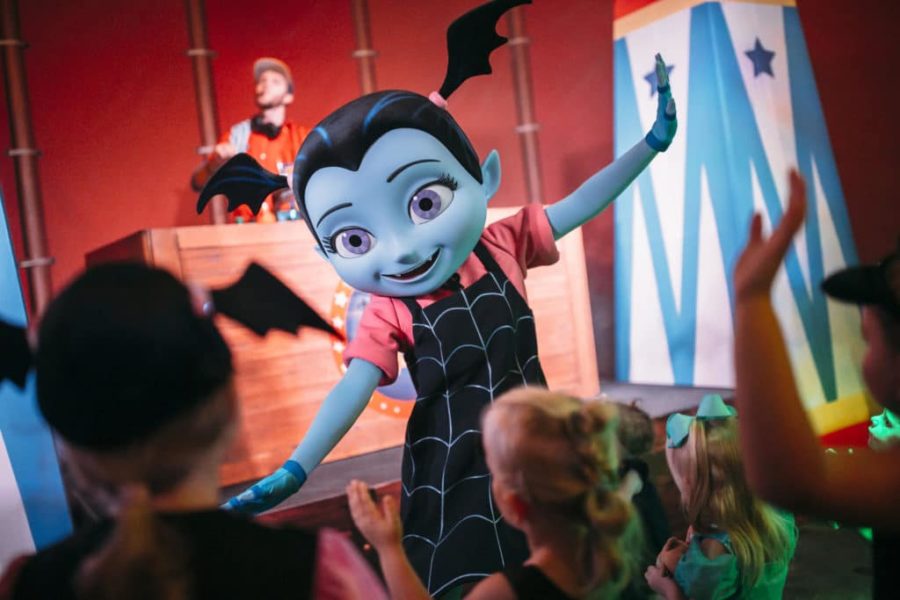 You can also dance with Mike and Sulley at the Monstrous Scream-O-Ween Ball or your favorite VKs at the DescenDANCE Party in Cosmic Rays.
New Parade Floats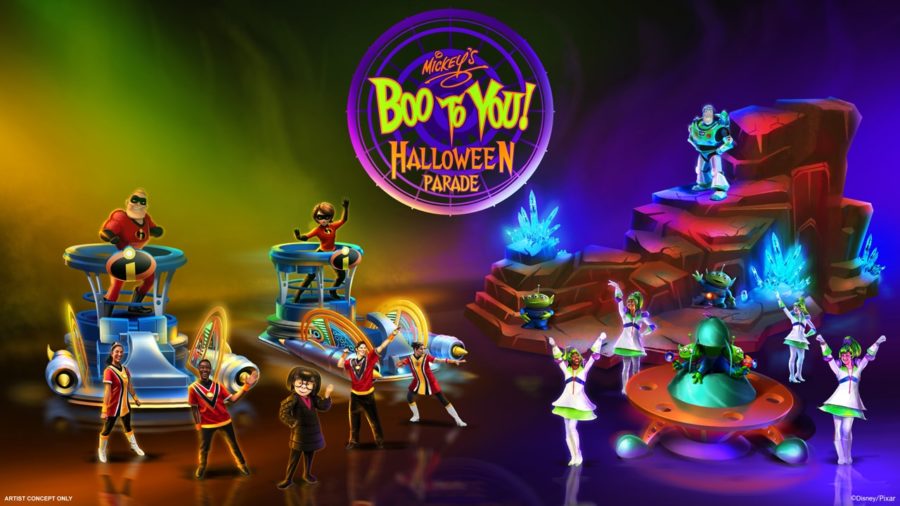 The Mickey's Boo-To-You Halloween Parade is getting some updates with new floats from the Incredibles, Edna Mode, Buzz Lightyear and our favorite little green aliens.
The classic hitchhiking ghosts float (which is our favorite along with the gravediggers) will also invite the spectral Bride to mix and mingle. Here's a video from a previous year. I'll update with the new version as soon as I can.
I can't wait to see it!
Seasonal Attraction Overlays
During the Halloween party, a few of the attractions get a little facelift and this year, you'll even find some interactive fun on the treat trail into the Monster World at Monsters Inc. Laugh Floor.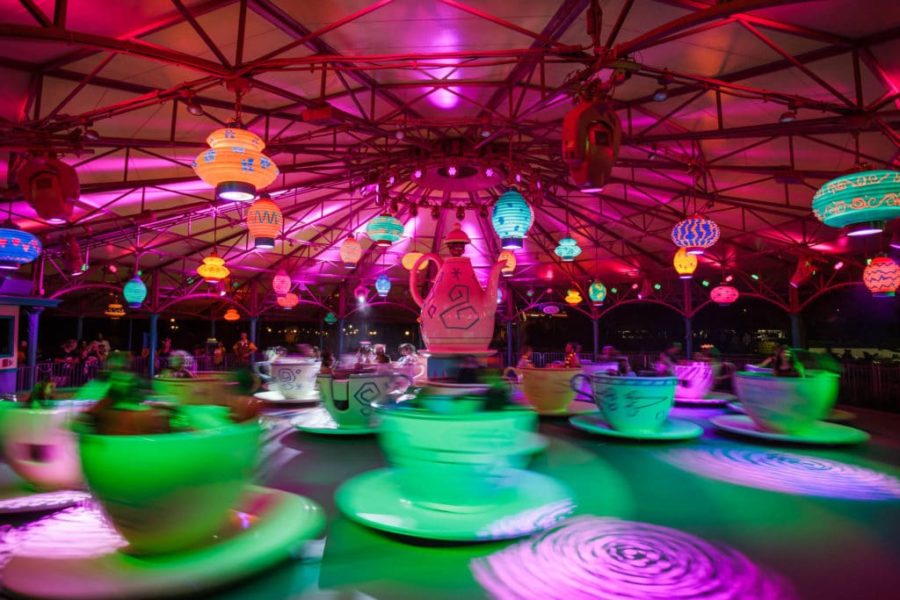 You can also encounter live pirates in search of treasure on Pirates of the Caribbean, ride in complete darkness on Space Mountain with a new soundtrack, and take a spin on the Mad Tea Party with as special lighting and music.
Hocus Pocus Villain's Spelltacular
This is the spookiest show in my opinion. The plus side is that it's easy to avoid since the area in front of Cinderella Castle can be easily bypassed.
The downside is that it plays several times throughout the evening. I was standing very close to the stage when I saw this show and I definitely think it would be less scary from further away.
Plus, if you have lots of Hocus Pocus fans in your group, it may be just the show for you. Feel free to watch it below and decide for yourself.
Trick-or-Treating and Character Greeting
You can get into the park as early as 4pm with your party ticket. If there is a popular character that you hope to meet, you may want to get in line a little bit before the party starts so you don't have to do all your waiting during those precious party hours.
Characters with typically long lines are Jack and Sally, The Seven Dwarfs and the Winnie the Pooh characters in their adorable costumes.
I also recommend taking a look at the party map before you hit the party so you can plan to trick-or-treat your way through the park. These lines move quickly so don't let that stop you if you're on your way to another attraction!
2019 Mickey's Not-So-Scary Halloween Party Dates
Disney Parks Blog just announced the party dates for 2019 and tickets are now on sale and prices start at $79. This year, the party starts on August 16 and runs on select nights through November 1st.
Mickey's Not-So-Scary Halloween Party 2019 Dates:
August 16, 20, 23, 27, 30
September 2, 6, 8, 10, 13, 15, 17, 20, 22, 24, 27, 29
October 1, 3, 4, 6, 8, 10, 11, 14, 15, 17, 18, 20, 21, 24, 25, 27, 29, 31
November 1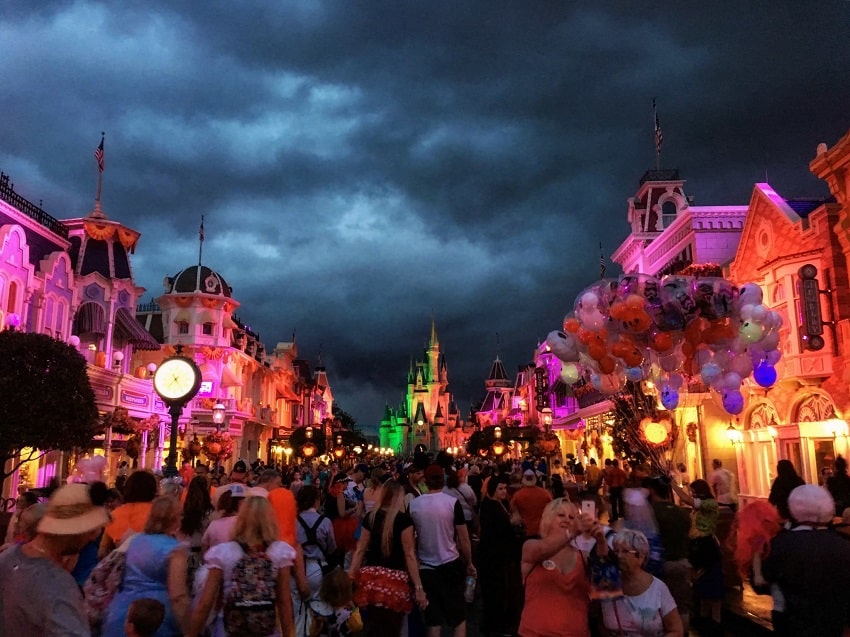 Overall, Mickey's Not-So-Scary Halloween Party is really fun for the whole family. The characters will be in costume and there's nothing scary about those.
Trick-or-Treating is always a hit and of course seeing Main Street, U.S.A. all light up for Halloween is simply beautiful!
So take a few minutes ahead of time to make sure everyone is ready for a spooktacular evening and you'll be all set! You can purchase tickets online now so if you're making fall plans and think this party is for you, happy haunting!
Skipping the party this year? Make your own Mickey Mouse pumpkin cookies at home.
What advice do you have for parents taking their kids to Mickey's Not-So-Scary Halloween Party?