Universal Orlando Announces Brand New Theme Park: EPIC UNIVERSE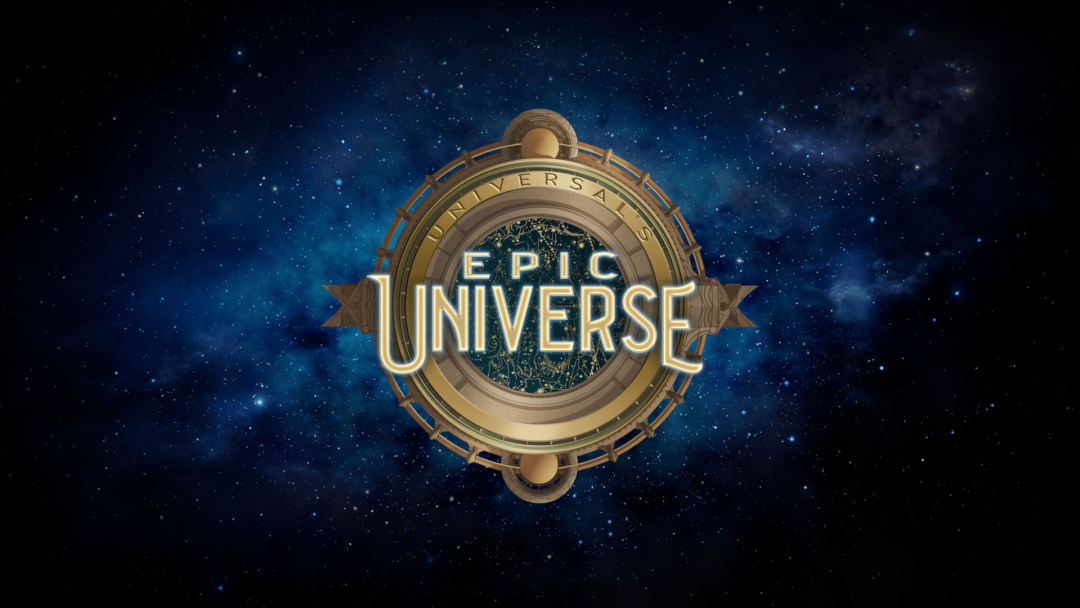 Universal Orlando Epic Universe will bring 4th park to the Florida theme park. Brand new details and concept art give us a peek into this new development.
If you follow Universal Orlando on Twitter, you may have seen them tease a big announcement earlier this week. Well, wait no more because the news is here and it is EPIC! In fact, that IS the news.
Universal Orlando is building a brand new theme park called Epic Universe and we are here. for. it.

Our Universe is expanding. See concept art for Universal's #EpicUniverse at https://t.co/sWJsO99Osb pic.twitter.com/yPsXG4AEE3

— Universal Orlando Resort (@UniversalORL) August 1, 2019
What is Epic Universe?
Universal Orlando Epic Universe is a completely new park and resorts complex coming to Florida. Not only will the new theme park be built, the area will also include new entertainment, hotels, shopping and restaurants.
Concept art for Epic Universe is below and if you look closely, you may be able to find a few clues as to what is to come.
We're seeing coasters, an outdoor stadium, plenty of pools and fountains and more. Some fans are calling for a Nintendo Universe and while that information is not confirmed, we wouldn't be mad about it!
According to the Universal Orlando blog Epic Universe will be a place where, "Guests will venture beyond their wildest imagination, traveling into beloved stories and through vibrant lands on adventures where the journey is as astounding as the destination."
Where will Epic Universe Be Located?
Universal Orlando released the map below to show where the new park will be located. Something this epic needs plenty of space so the park will be some distance from the original property on the other side of I-4.
Universal's new Endless Summer Resort is also on this side of the highway so it will be interesting to see how the rest of the development shapes up.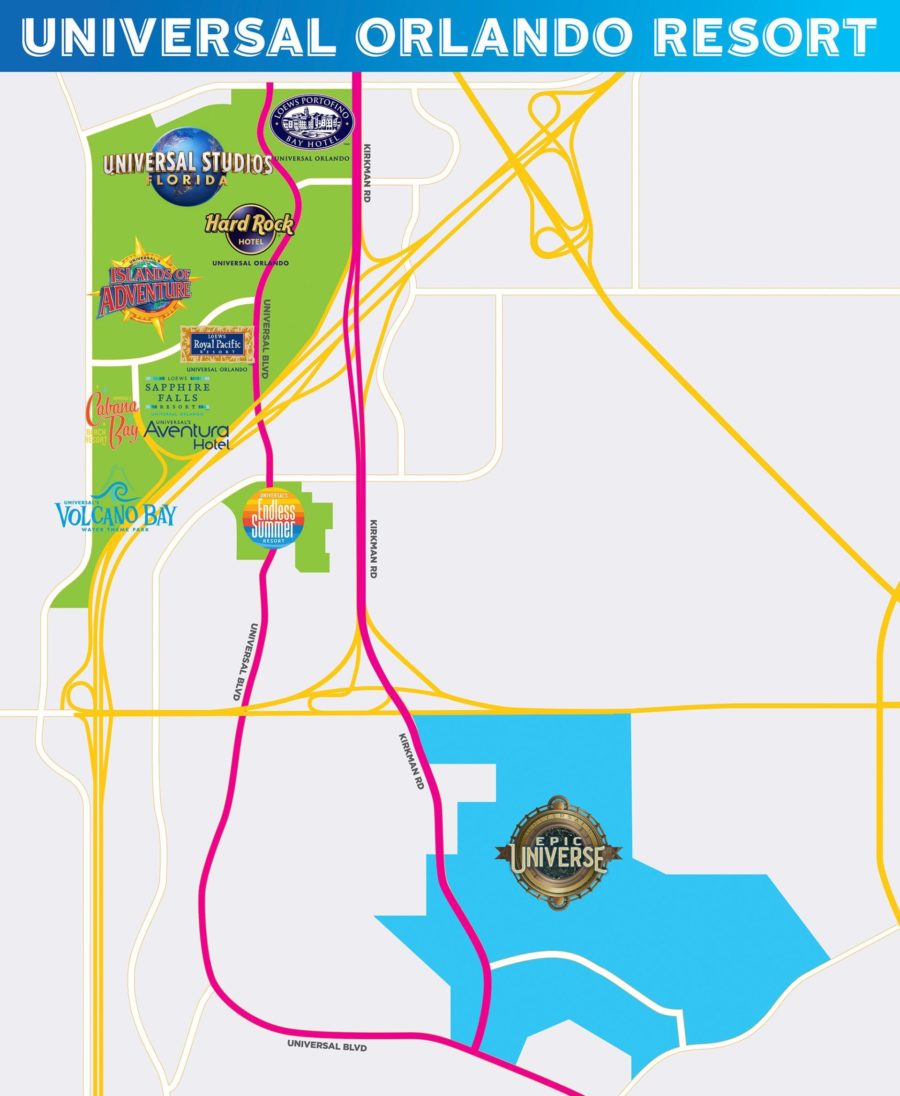 What do you think about this announcement? Are you excited for a 4th Universal Park? What themes and attractions are you hoping to see?
We will be sure to add more details as they are released so stay tuned!